Delicious breakfast options for conference guests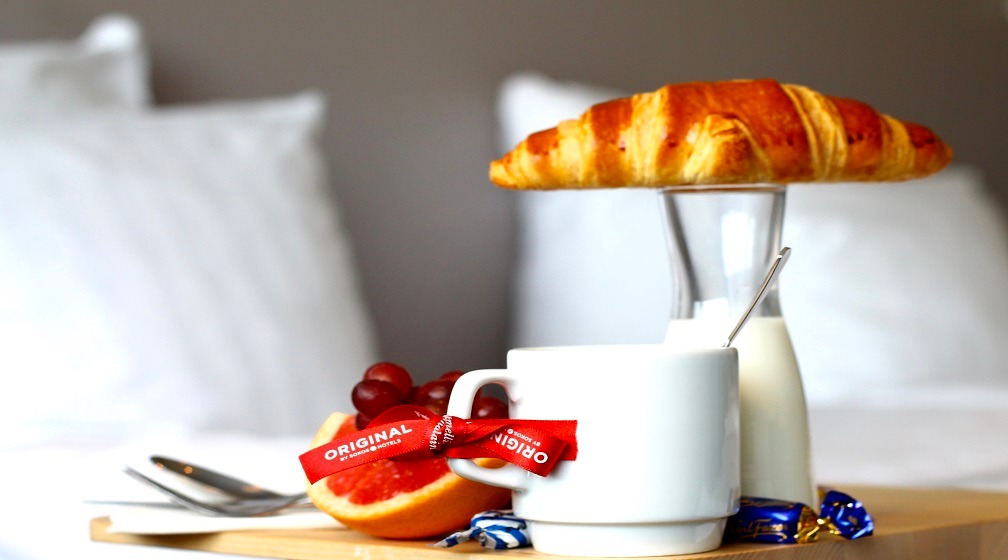 President's generous conference breakfasts are now available for groups minimum of ten persons.
TRADITIONAL BREAKFAST
Scrambled eggs
Crispy bacon
Mini frankfurters
Rösti potatoes
A selection of cheeses and cold cuts
Natural yoghurt, berry salad and granola
Bread basket
Croissants
Spreads
Seasonal vegetables
Daily selection of sweet treats
Apple and orange juice
Coffee or tea
€39,10
Welcoming drink:
Mimosa €7
Sparkling wine €43,50 per bottle
ENERGETIC MORNINGS
Organic porridge, Finnish berries
Quark and yoghurt with granola
Mango smoothie
Ginger-flavoured watermelon shots
Chopped fruits, nuts
Stuffed rolls
Wholegrain croissants, Brie cheese and jam
Raw cake
Orange juice
Coffee or tea
€34,70
Breakfast available for groups of more than 10 people until 31.7.2022.
Please ask the staff for more information about the served dishes, and about any ingredients and products that may cause symptoms or allergic reactions.
(Regulation (EU) No 1169/2011 on the provision of food information to consumers)
Reservations:
Restaurant Sales Service for S Group
Tel. +358 300 870 020, Mon-Fri 8 a.m.-6 p.m.
to 0300 numbers: 51 cents per min + local network charge/mobile call charge, 020 numbers: 8.35 cents per call + 16.69 cents per minute, 010 numbers: 8.35 cents per call + 12.09 cents per minute