Tapas & Cocktail menus for meetings and celebrations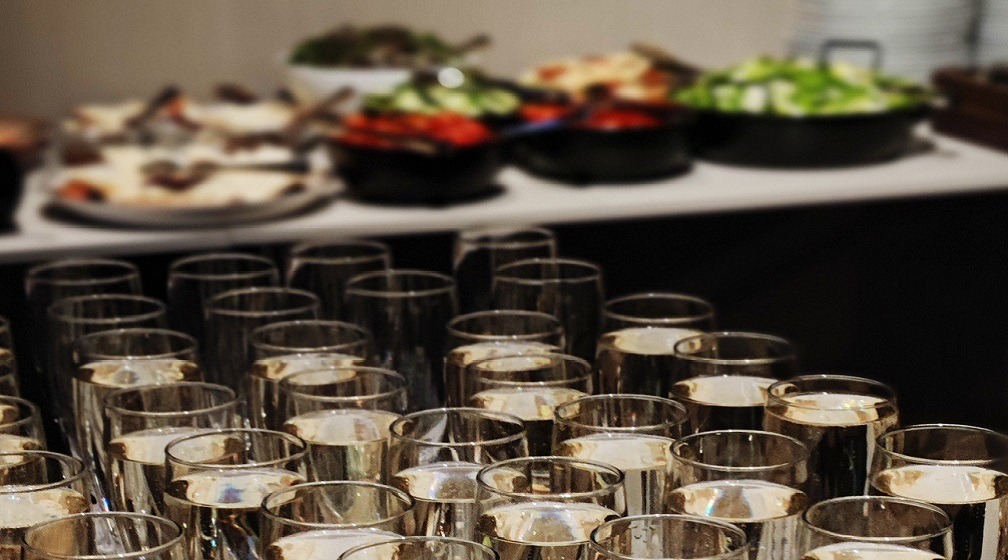 Original Sokos Hotel Presidentti's Tapas-, salad- & cocktail menus are now available!
Renewed Sokos Hotel Presidentti offers you personal and valuable setting for meetings, events and celebrations of all sizes.
Buffet style menu options
NORDIC-STYLE TAPAS
Green salad
Vegetables seasoned with sea-buckthorn honey
Potato salad flavoured with wholegrain mustard
Squeaky cheese salad and cloudberry vinaigrette
Prawn gubbröra
Herb-marinated chicken and side salad
Egg roll stuffed with smoked salmon
Flatbread and butter
€27,10
SALADS AND PIES
Fresh salad with tomato, cucumber and lettuce L,G (vegetarian)
Dill and cream sauce with egg L,G
Smoked salmon and quinoa salad L,G
Tofu and pasta salad seasoned with sesame L,G (vegan)
Antipasti salad L,G (vegetarian)
Chicken Caesar salad L, G
Feta and spinach pie L
Ham and bell pepper pie L
2 salads/pies €21,70
3 salads/pies €28,20
COCKTAIL SNACKS
Avocado and vegetable roll
Mini cold-smoked reindeer
Sandwich (2 pcs)
Flatbread roll with smoked
Salmon filling
Prawn and ceviche tartlet
Macarons (two)
Petit fours (four)
A seasonal pastry from the local bakery
€6,50 each
In addition: hot meal +€13, soup +€9, dessert +€5,40
Menu available for groups of more than 10 people until 31.7.2022.
Sokos Hotels Restaurant Sales Service, capital area: Tel. +358 300 870 020, ravintolamyynti@sok.fi
Open Mon-Fri: Room reservations 8 am – 6 pm. Meeting-, restaurant- and group reservations 8 am – 6 pm. Meeting series 9 am – 4 pm. (GMT +2)
Call rates to 0300 numbers: 51 cents per min + local network charge/mobile call charge, to 020 numbers: 8.35 cents per call + 16.69 cents per minute, to 010 numbers: 8.35 cents per call + 12.09 cents per minute.
Original Sokos Hotel Presidentti · Eteläinen Rautatiekatu 4 · 00100 Helsinki