Restaurant service in the Olavinlinna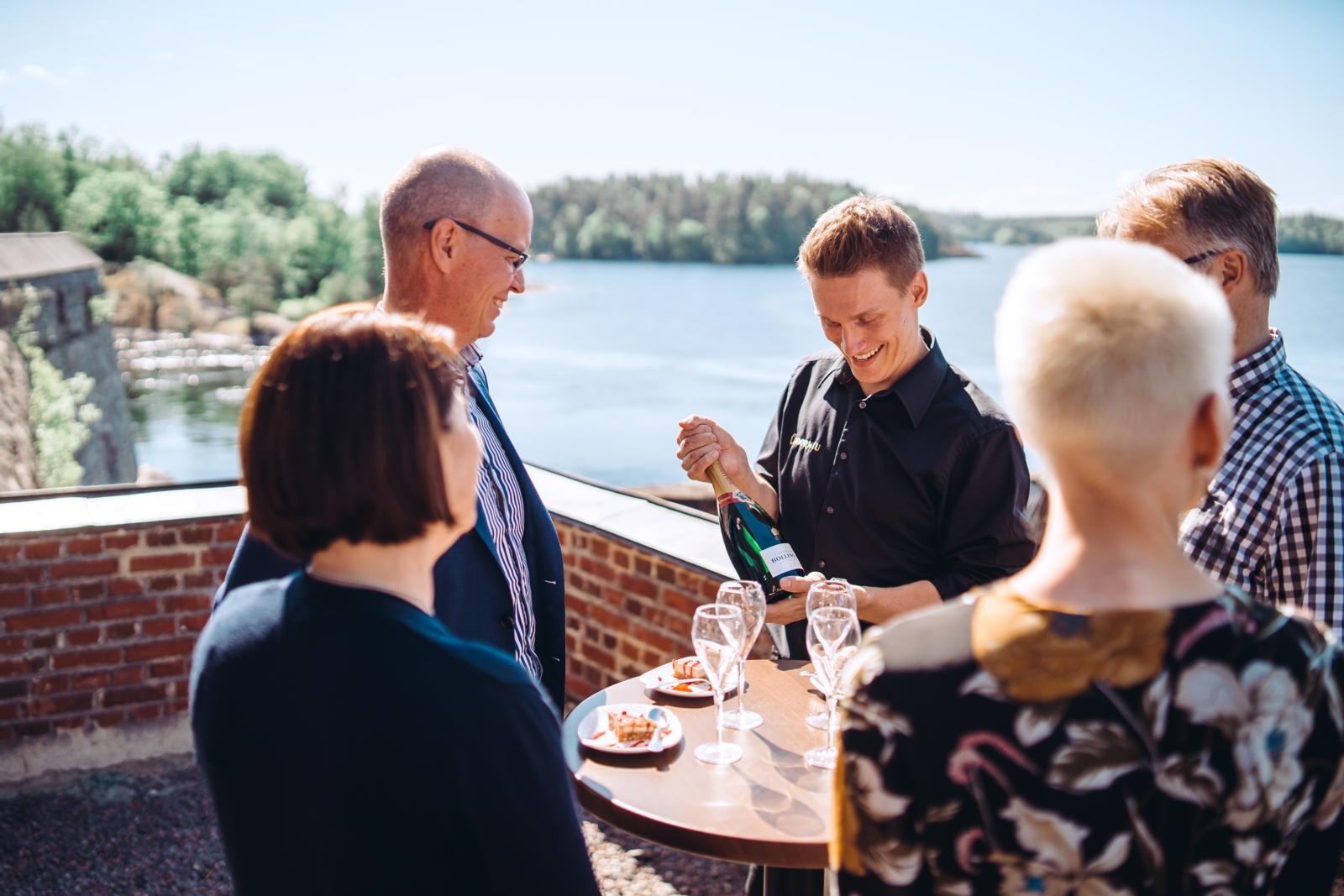 You can buy a pre-opera buffet dinner in Linnantupa restaurant at Olavinlinna castle as well as interval refreshments at your chosen location at the venue for summer 2022 performances.
Please note that your order must be pre-paid when you make the booking. We recommend that you pre-book your interval catering to avoid queueing at the tills.
PRE-OPERA BUFFET
The pre-opera buffet starts at 4.30 PM in Olavinlinna castle's Linnantupa restaurant.
INTERVAL REFRESHMENTS
Check your seat number for the event and book the best place for your interval refreshments based on where you are seated.
There are four different locations to choose from:
Paksu Bastion
- Paksu Bastion, accessed from the right side of the stage, is the best option for the front rows in A, B and C stalls. Paksu Bastion is a coved venue. The venue has its own toilet.
Vesiportti
- Vesiportti can be accessed from the A and B stalls right at the entrance to Olavinlinna. Please note that this venue is not covered, so on a rainy day, Vesiportti catering is moved indoors. You will be contacted about that on the day of the performance.
Linnantupa
- From the A and B stalls, Linnantupa is located along the route to the auditorium. In Linnantupa, you get to enjoy your interval catering indoors whilst seated. Please note that Linnantupa is accessed via steep stairs.
Linnanterassi
- A terrace by the castle wall from the A stall's back rows with a magnificent view across Lake Saimaa. The terrace has parasols. In poor weather, your refreshments are served indoors. You will be contacted about that on the day of the performance.
Olavinlinna has several different interval catering locations at which you can buy refreshments on the day as well, Päälämpiö being the largest of them. We do not accept pre-bookings for Päälämpiö.
We kindly ask you to book your catering for wheelchair accessible places at our sales service either over the phone or via email. Please note that the auditorium is not a licensed catering area, and we cannot, unfortunately, serve alcoholic drinks there.
Pre-booking:
We are at your service on weekdays 8.00AM–5.00PM, tel. +358 (0)10 764 2000 (€0.0835/call + €0.1209 €/min) or email: sales.suur-savo@sok.fi