Aittaranta's summery greenhouse is open!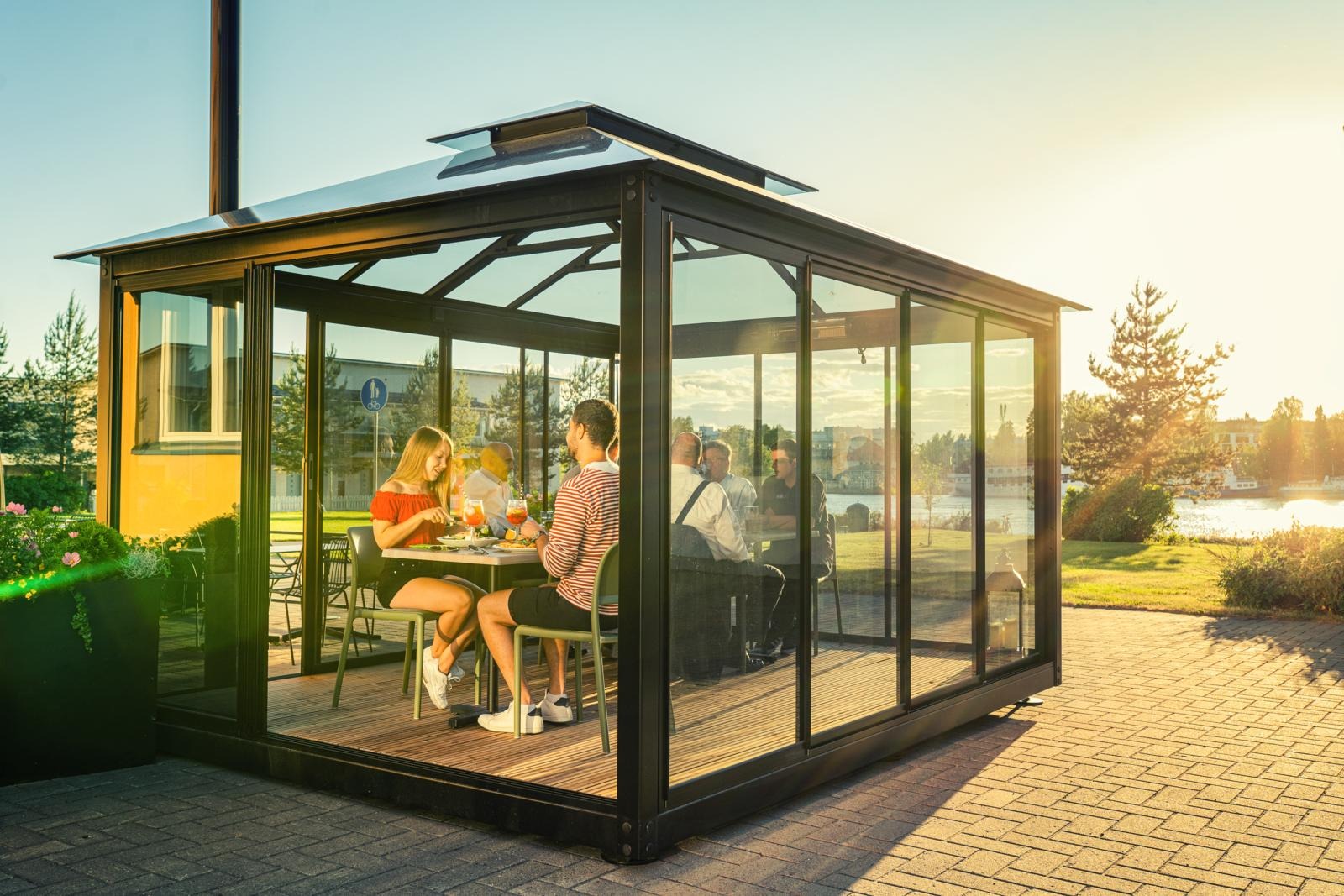 Aittaranta's kesäaitta - a summery greenhouse is open for bookings!
Spend a cozy summer day with your own group in the Aittaranta's kesäaitta - a glass greenhouse. Do you want to enjoy beautiful views towards Pielisjoki and get into the summer terrace mood but still be in your own space no matter the weather? In this glass greenhouse you can enjoy a more private dinner or lunch with a group of friends, spend a birthday celebration or relaxed meetings.
And no worries if it's raining outside! This greenhouse protects you from the rain and the space is warm even on a colder day thanks to heaters and blankets. On hot weather you can open all the windows of the greenhouse so you won't get too hot!
Aittaranta's summery greenhouse can be easily booked with a guaranteed rent of 150€ for max. 8 people from May until the end of August. During September and October the space is rentable with a weather reservation. So if you buy food and drinks worth 150€ or more, you won't pay any rent on the space!
Bookings can be made here:
or by contacting our Sales Service sales.karelia@sokoshotels.fi or +358 20 1234 660.
Welcome to enjoy summer in Aittaranta!