Kaskenpolttajan noutopöytä 24.6.-31.7.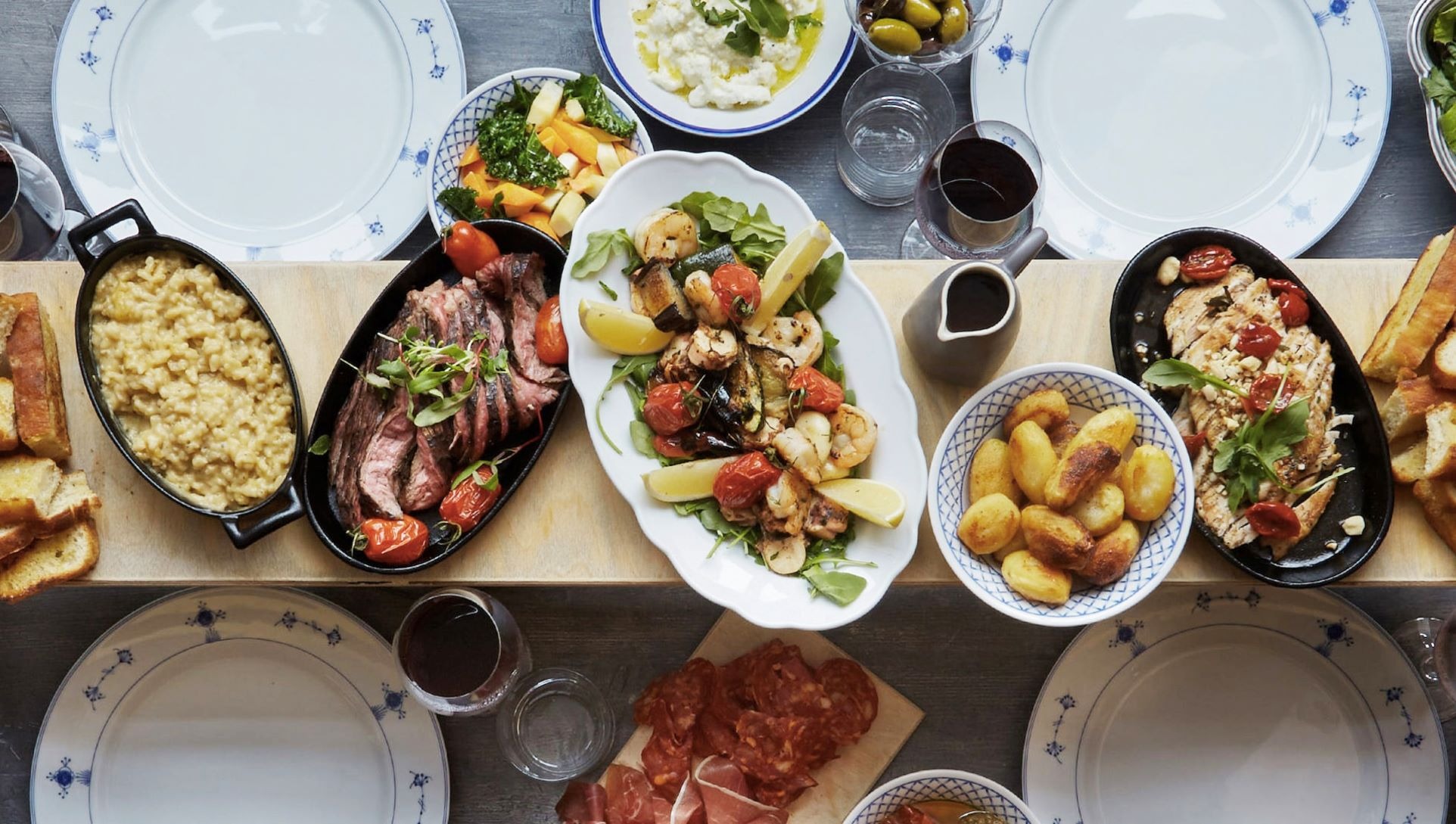 Kaskenpolttaja Summer Buffet Table available 24.6.-31.7. from 12pm-4pm every day. Welcome to enjoy delicious food!
Grill It! Koli serves a delicious summer buffet during the summer season. Kaskenpolttajan buffet includes a generous salad buffet, two different main dishes and a delicious dessert. Price with a S-Etukortti card 22€ (normally 25€). 4–12-year-old kids eat for half price, kids under 4-year-olds free of charge when an adult is paying for his/her meal. You can make a booking in advance or just come round!
WEEK'S LUNCH LIST
The buffet includes a generous salad table, homemade kvass (kotikalja), juice and coffee and tea for dessert.
Monday
Chicken and red wine sauce L,G
Salmon seasoned with basil L,G
Roasted potatoes L,G
Goat's cheese & beetroot bake L,G
Yoghurt panna cotta & passion melba L,G
Tuesday
Beef brisket & rosemary sauce L,G
Roasted chicken & anise sauce L,G
Potatoes L,G
Glazed vegetables L,G
Rhubarb-strawberry crumble and vanilla sauce L,G
Wednesday
Pork sirloin and pepper sauce L,G
Whitefish & wild mushroom sauce L,G
Garlic & potato purée L,G
Vegetables seasoned with herbs L,G
Finnish "Mustikkakukko" blueberry & rye bake with vanilla sauce L
Thursday
Beef brisket & rosemary sauce L,G
Roasted chicken & anise sauce L,G
Potatoes L,G
Glazed vegetables L,G
Rhubarb-strawberry crumble and vanilla sauce L,G
Friday
Chicken and red wine sauce L,G
Salmon seasoned with basil L,G
Roasted potatoes L,G
Goat's cheese & beetroot bake L,G
Yoghurt panna cotta & passion melba L,G
Saturday
Beef brisket & rosemary sauce L,G
Roasted chicken & anise sauce L,G
Potatoes L,G
Glazed vegetables L,G
Rhubarb-strawberry crumble and vanilla sauce L,G
Sunday
Pork sirloin and pepper sauce L,G
Whitefish & wild mushroom sauce L,G
Garlic & potato purée L,G
Vegetables seasoned with herbs L,G
Finnish "Mustikkakukko" blueberry & rye bake with vanilla sauce L