The Sinkku Table tulee ensimmäistä kertaa!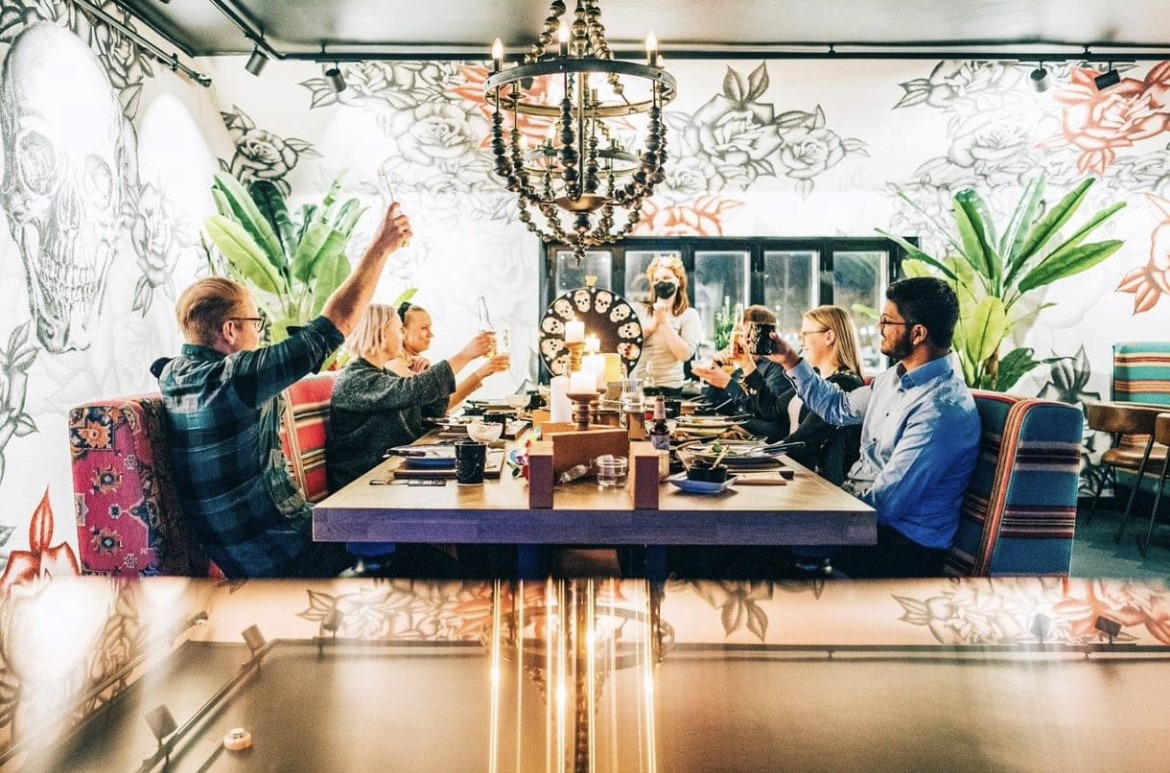 Löydä The Tablesta elämäsi rakkaus tai edes ystävä!
Järjestämme kaksi eri Sinkku Tablea ystävänpäiväviikolla, perjantaina ja lauantaina, molemmat alkaen klo 18.00
Mikä on The Table? Numeroina se on: 3 tuntia. 12 ruokalajia. 4 juomaa. Se on läjä mustia kumihansikkaita ja vain kourallinen paikkoja.
Mutta se on paljon enemmänkin. The Table on ilta täynnä yllätyksiä, iloa, tulta ja jäätä. Herkullista ruokaa ja odottamattomia käänteitä.
Hinta 65€ per henkilö/ S-etukortilla 55€ per henkilö
Etsimme Sinkku Tableen kahdeksaa osallistujaa, 4 miestä ja 4 naista.
Varaa paikkasi:
Myyntipalvelu p. 010 764 2000 (0,0835 €/puhelu + 0,1209 €/min) tai sales.suur-savo@sok.fi
tai suoraan Amarillosta!