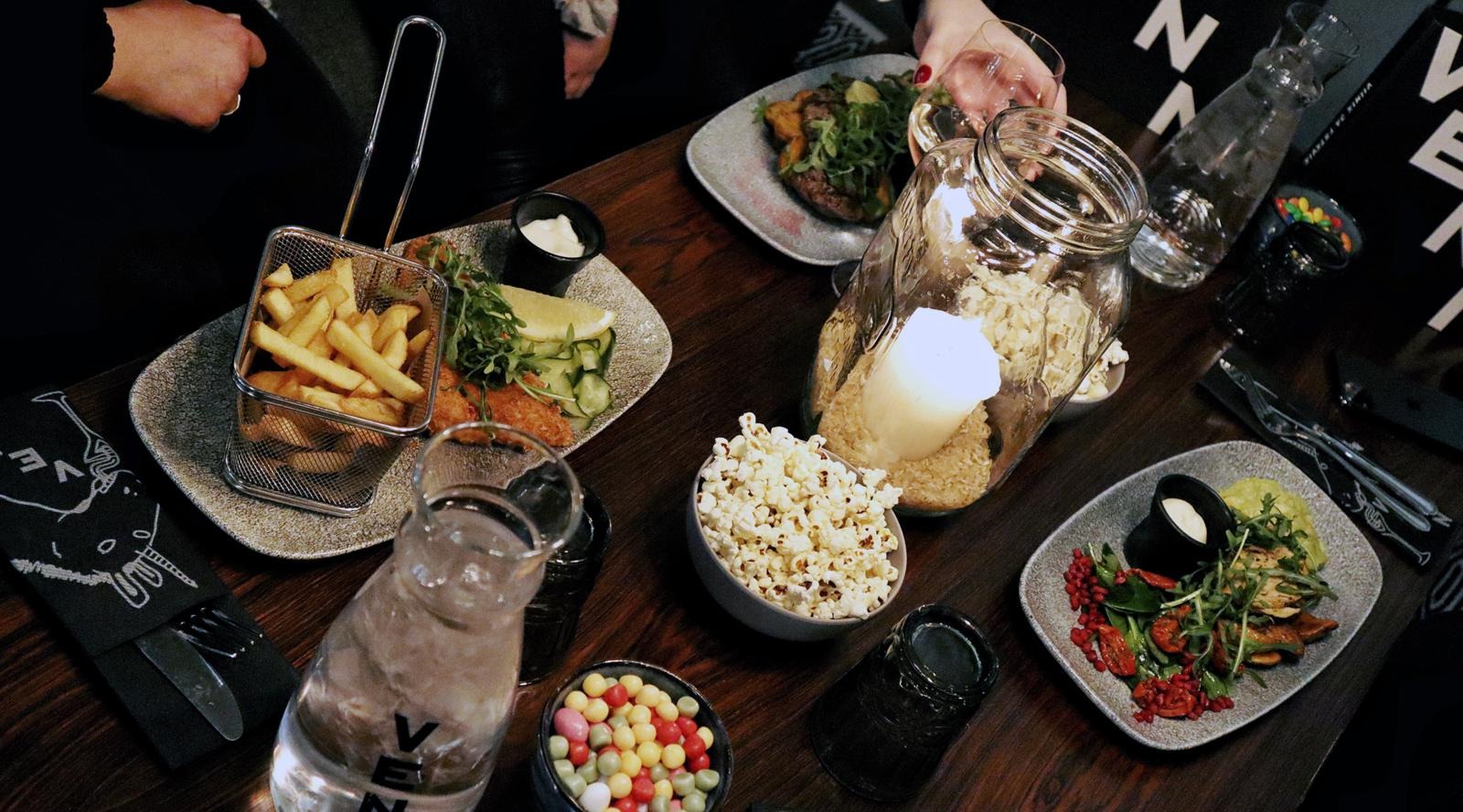 We have four new great dishes on our menu. We extended our menu with these tasty dishes:
FISH & CHIPS (L) 13.90 € Panko battered cod, lemon Aioli, pickled cucumber and fries
BEEF SIRLOIN (G, L) 21.90 € Beef sirloin, avocado butter, spinach, red cabbage, tomato salsa, piri-piri seasoned mayonnaise, pickled cucumber, pomegranate and potatoes seasoned with thyme and garlic
PIRI-PIRI CHICKEN (G, L) 14.90 € Marinated sous vide chicken, guacamole, vegan mayonnaise, spinach, basil, semi dried tomato, pomegranate and potatoes seasoned with sweet chili
STEAK MADE FROM BLACK BEANS (L) 14.50 € Steak made from black beans, bulgur, quinoa, deep fried cauliflower, pickled chantarelles, tomato salsa, roasted pumpkin seeds, spinach and lemon aioli.
Come and try our new extended menu!