Rent Sky-sauna in Vaakuna, Vaasa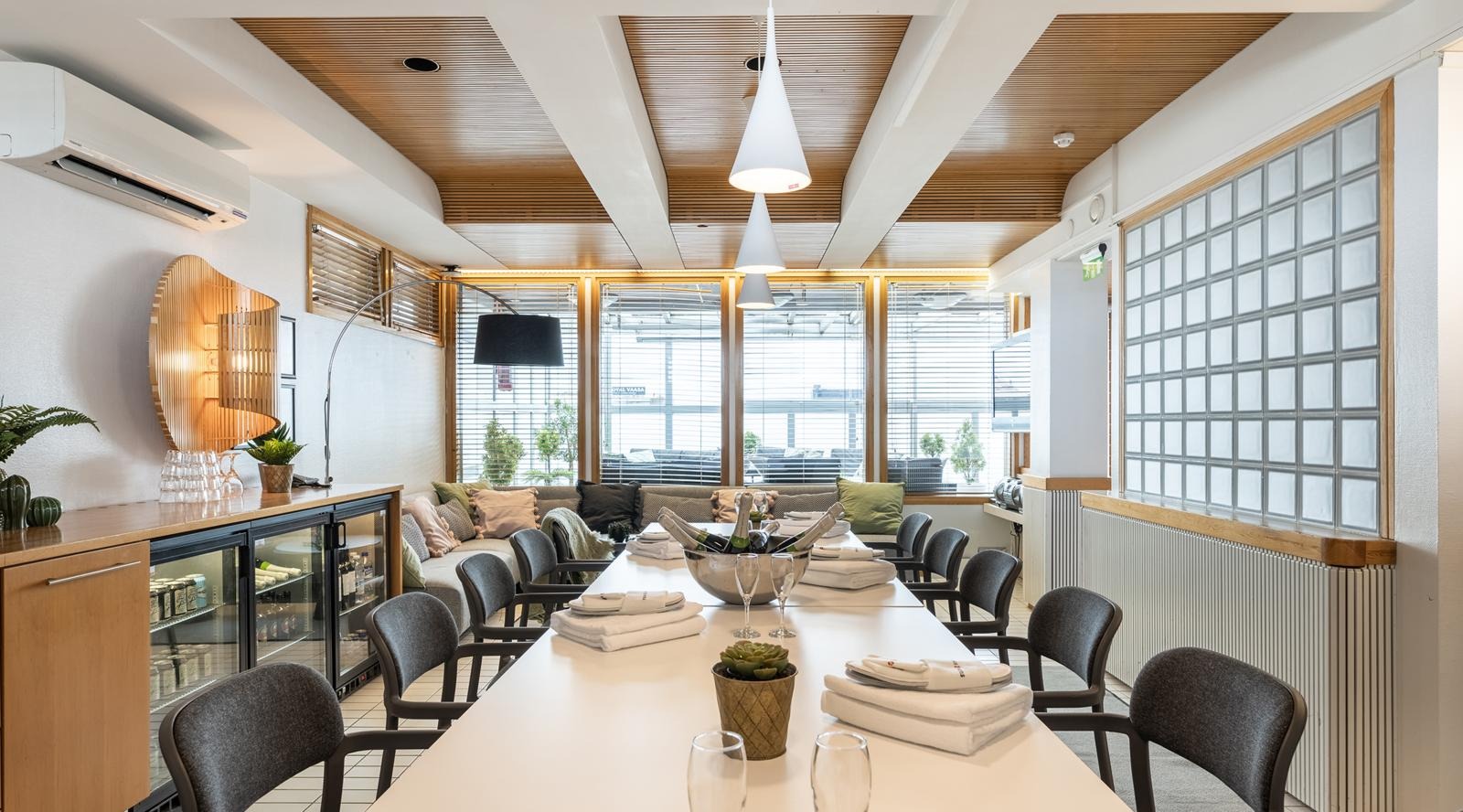 SKY-SAUNA
Bring your friends and come enjoy our roof top sauna at Original Sokos Hotel Vaakuna in Vaasa!
Original Sokos Hotel Vaakuna in Vaasa has a rental sauna on the 9th floor. Next to the sauna, there is a covered outdoor terrace with a wonderful view over the city. The terrace also has a hot tub for six persons. Sky-sauna can be rented during restaurant opening hours (max until 22.00)
Suitable for groups of max. 15 persons.
Rates:
Rent for sauna: 150 € (rent includes towels)
Rent for hot tub in addition to sauna: 100 €
Bathrobes & slippers 5 € / person
Sky-sauna is part of our restaurant area and alcohol serving area, which means no own food or beverages are allowed. You can buy beveragas at the sauna.
SAUNAMENU (order in advance):
Saunaburger (L,G) á 16 € Prime beef patty 200 g, pretzel roll, piri-piri mayonnaise, tomato salsa, pickled cucumber, french fries.

Chicken and avocado board (N,L) á 14 € Chicken, pesto, avocado, semi-dried tomatoes, piri-piri mayonnaise.

Salmon and shellfish board (L) á 14 € Cold-smoked salmon, créme fraiche, prawn skagen and prawns.

Sauna fingerfood (N,L) á 18 € *Curry almonds, dry-cured ham, pesto bread, avocado, prawn skagen and marinated olives. *

Vegetarian burger (VN) á 16,90 € *Black bean patty, pretzel roll, piri-piri mayonnaise, tomato salsa, pickled cucumber, french fries. *
Reservations:
Original Sokos Hotel Vaakuna Vaasa Sales Office
tel. +358 20 780 88 50, e-mail: sales.vaasa@sokoshotels.fi
(Call rates: 0,0835€ /call + 0,1717 € /min.)
Tiedustelut ja varaukset
Original Sokos Hotel Vaakuna Vaasan Myyntipalvelusta, ma-pe klo 8-16
puh. +358 20 780 88 50
s-posti: sales.vaasa@sokoshotels.fi
(Puhelun hinta 020-alkuiseen numeroon: 0,0835€ /puhelu + 0,1717 € /min.)