Your neighbourhood bistro with good taste
Bistro Aleksanteri is a relaxed and warm-hearted bistro in Helsinki's Punavuori, which is easy to enter on both weekdays and weekends. Aleksanteri serves food and drink with a masterful touch and attitude. The handicrafts of our masters can be found in the handle of a soup bucket, in a cocktail glass as well as in the restaurant experiences of our guests. Popular classic dishes are complemented by the seasons and familiar dishes are accompanied by interesting beers and wines.
The Bistro also serves the hotel's popular Super Breakfast buffet.
Warmly welcome!
Current news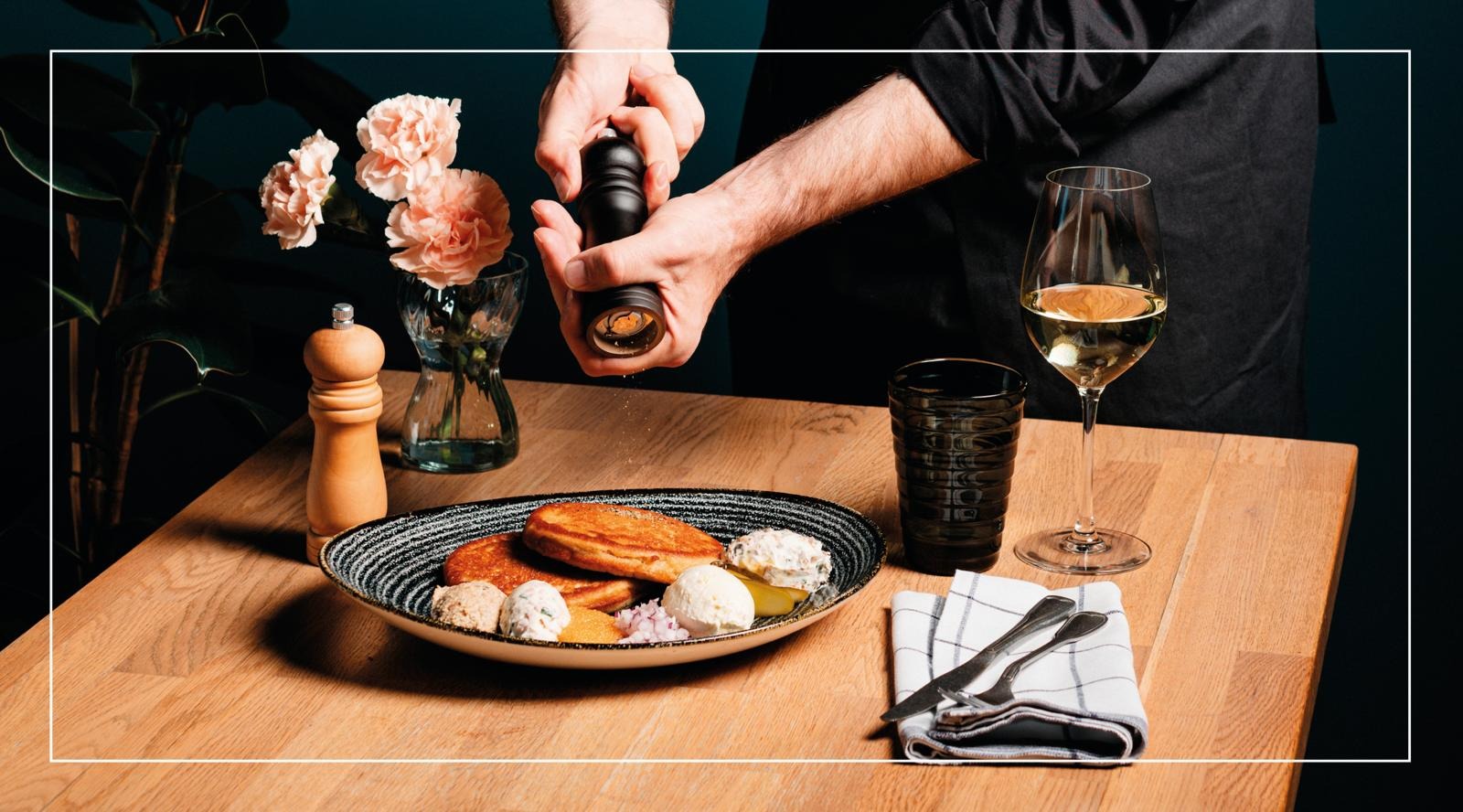 Mestarin paremmat blinit nyt Bistrossa
Mestarin paremmat blinit ovat jälleen Bistrossa! Valitse täytteesi – kyytipoikana smetanaa, punasipulia, suolakurkkua ja hunajaa. Hinta S-Etukortilla alkaen 12,80 €

Read more
contact information
Radisson Blu Aleksanteri Hotel
Albertinkatu 34
Helsinki
map
The restaurant is wheelchair accessible
Morning opening times are for hotel breakfast buffet. Kitchen is closed for lunch and dinner, however cold salads, bagels and tapas available on bar / terrace opening hours.
mon 
06:30 - 10:00
Kitchen: 06:30 - 10:00
tue - thu 
06:30 - 10:00 & 17:00 - 22:00
Kitchen: 06:30 - 10:00 & 17:00 - 21:30
fri 
06:30 - 10:00 & 16:00 - 23:00
Kitchen: 06:30 - 10:00 & 16:00 - 22:30
sat 
07:30 - 11:30 & 16:00 - 23:00
Kitchen: 07:30 - 11:30 & 16:00 - 22:30
sun 
07:30 - 11:30
Kitchen: 07:30 - 11:30