Your neighbourhood bistro with good taste
Town and city centres always have a lively flow. People come to meet each other, naturally. One of the main arteries in Helsinki leads to Kamppi, in the heart of the city. It is natural that Bistro Johan is located on Runeberginkatu. We take our name from the master poet Johan Ludvig Runeberg. The word "master" and the history of the area coincide.
Where there is energy, things start to happen. This is also the sort of environment that our masters thrive in. Our customers see the results of our masters' efforts in all phases of their restaurant experience. It is always something personal and unique.
Welcome to experience it for yourself. With our masters, at Bistro Johan.
Current news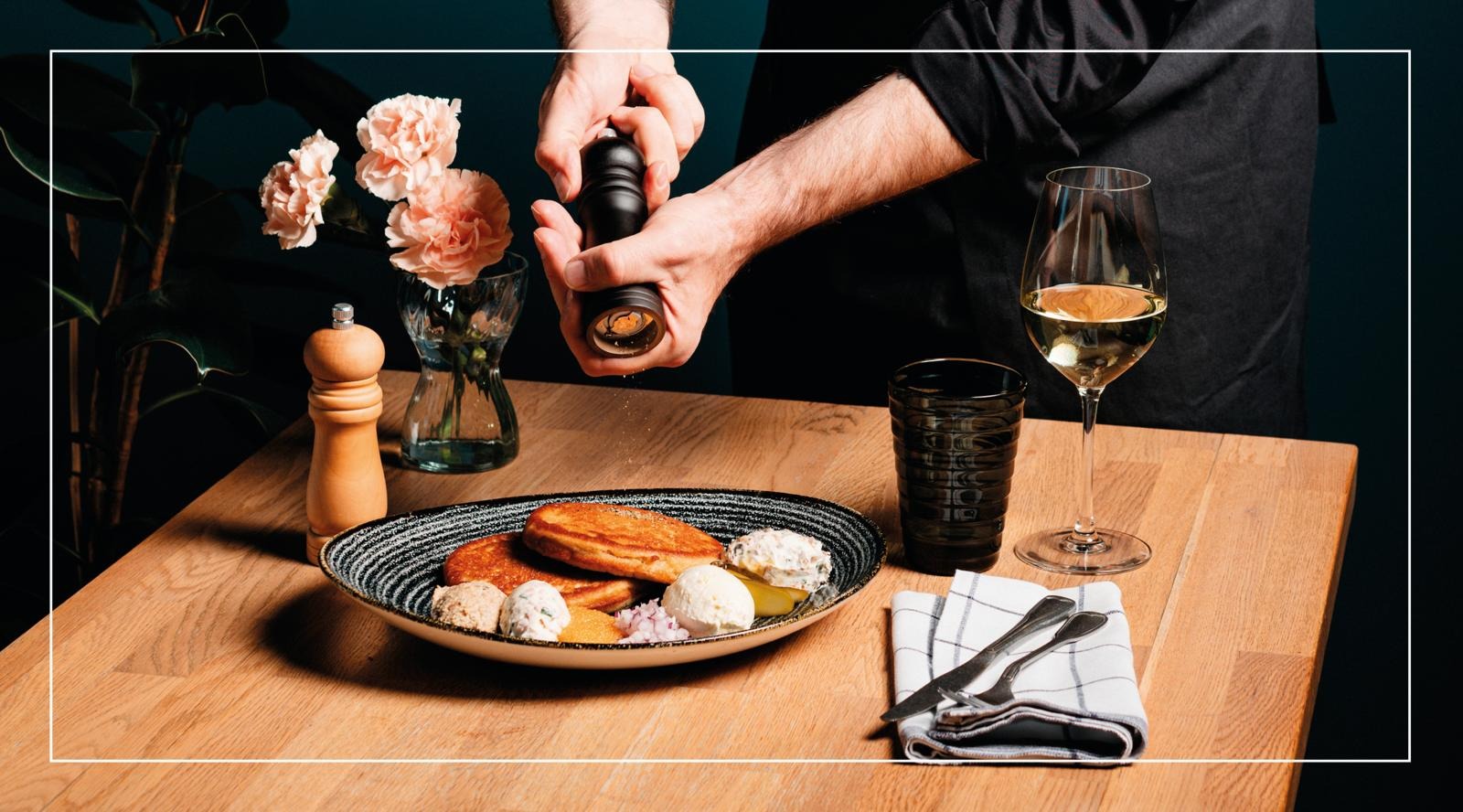 Mestarin paremmat blinit nyt Bistrossa
Mestarin paremmat blinit ovat jälleen Bistrossa! Valitse täytteesi – kyytipoikana smetanaa, punasipulia, suolakurkkua ja hunajaa. Hinta S-Etukortilla alkaen 12,80 €

Read more
contact information
Radisson Blu Royal Hotel
Runeberginkatu 2
Helsinki
map
The restaurant is wheelchair accessible
mon - fri 
06:30 - 10:00 & 11:00 - 23:00
Kitchen: 06:30 - 10:00 & 11:00 - 22:00
sat 
14:00 - 00:00
Kitchen: 14:00 - 22:00