Pelmahda Bistro Heilin Pihalle!
COMING DURING SUMMER 2022!
Imagine the sensational smell coming from the barbeque, warm rays of the sun hitting on your face, light jingle of the glasses and bubbling sound of people talking around you. In addition to the green park views and glimmer of river Pielisjoki. This is Bistro Heili's Piha. This summer terrace has a cozy atmosphere where you can enjoy a summer day and night among old and new friends.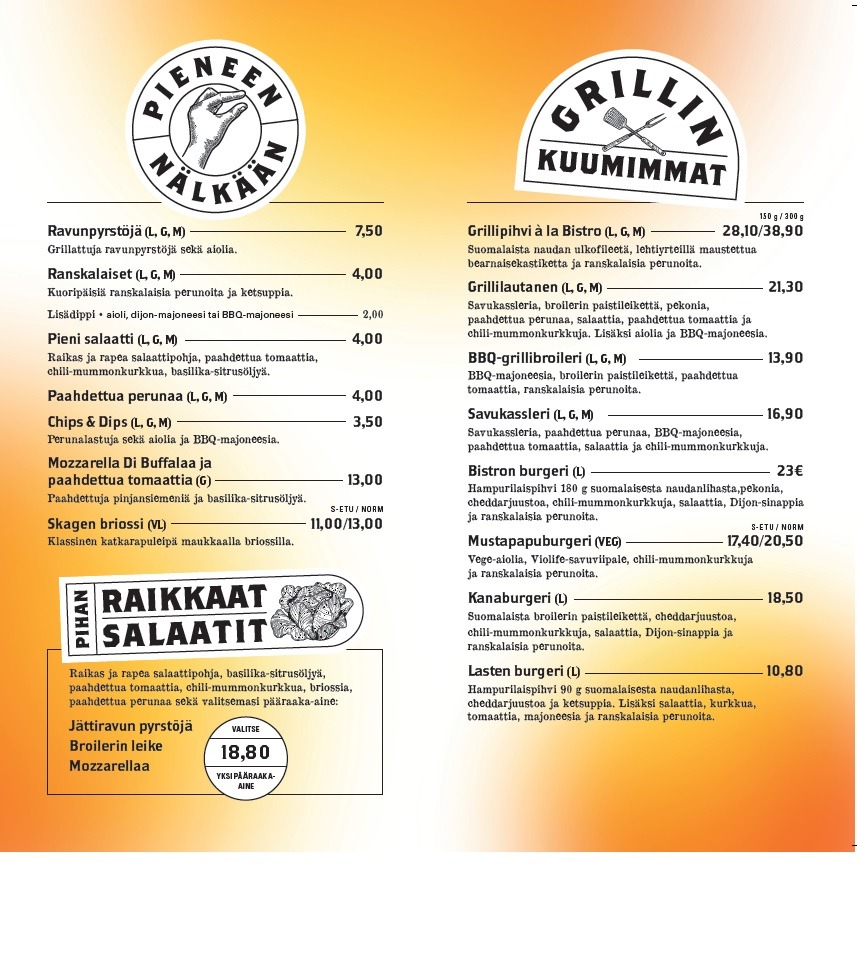 Pihan menu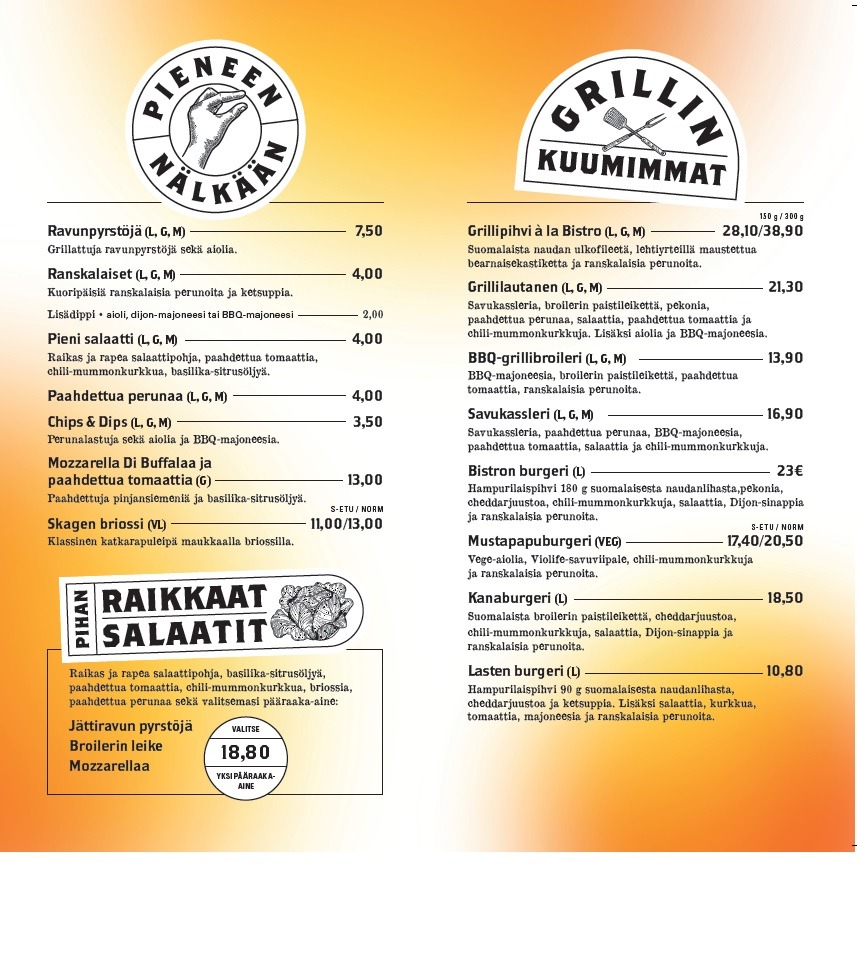 Pihan menu