Friends and wine
There is nothing more valuable in life than friends, wine, good food and being together.
All of these are combined at the VENN, located in the center of Jyväskylä. You can easily pop in to the charmingly relaxed atmosphere of VENN for a glass of wine, lunch with friends or enjoy the fun until the night. On your VENN's plate, you'll see dumplings, halloumi fries, falafels and olives. We'll fill your glass with red, white, bubbly or mix you a exhilarating cocktail. Hunger for culture? We'll offer you VENN Jyväskylä's Wine & Arts evenings.
Come to VENN and bring your friends, or you can borrow some of ours!
Current news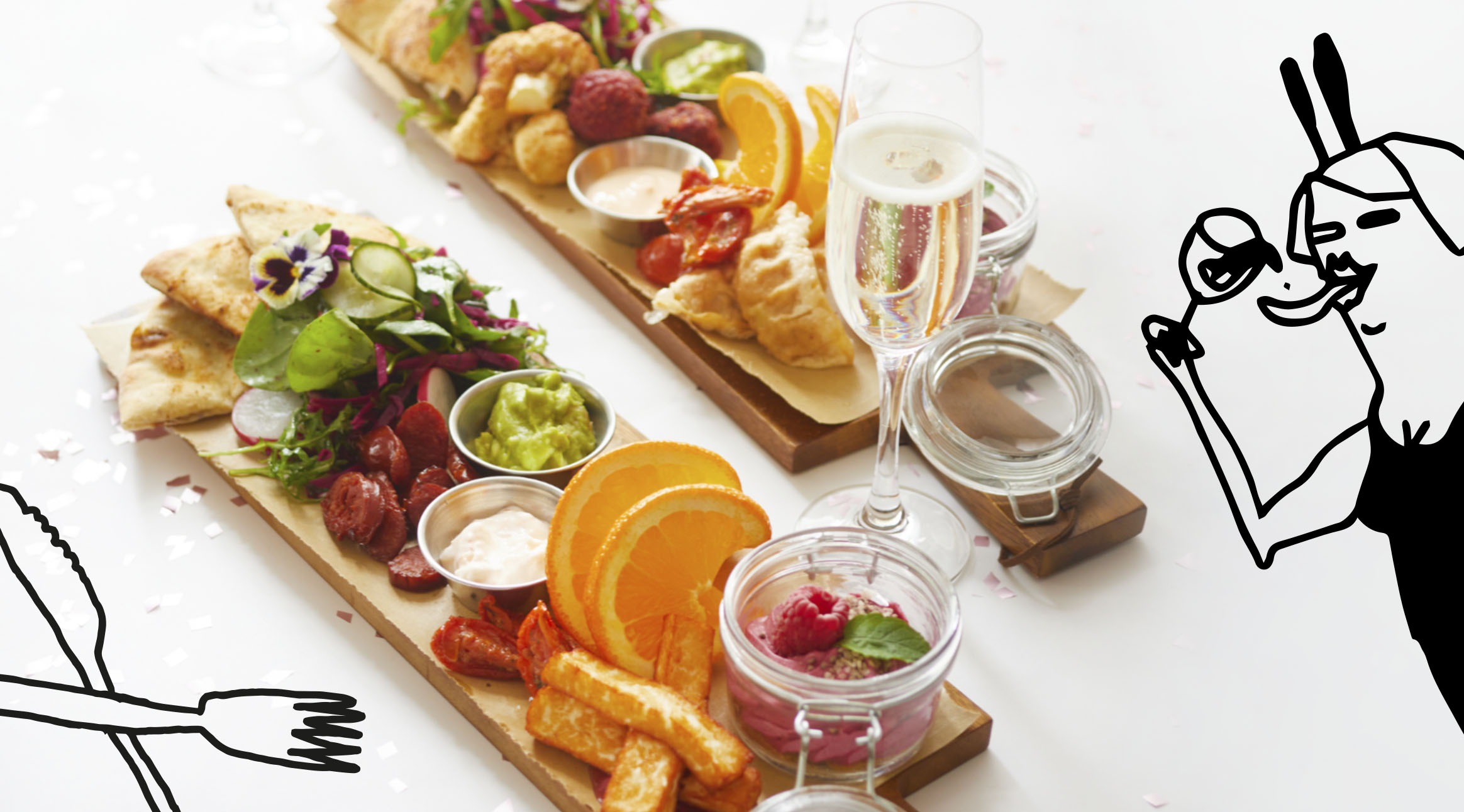 VENN All Day Brunch
VENN All Day Brunch on juuri sitä, mitä lupaa: mahtava brunssi, joka on tarjolla aina. Myös vegaanisena!

Read more
contact information
Kauppakatu 30
Jyväskylä
map
The restaurant is wheelchair accessible
mon - tue 
11:00 - 22:00
Kitchen: 11:00 - 21:00
wed 
11:00 - 02:00
Kitchen: 11:00 - 21:00
thu 
11:00 - 22:00
Kitchen: 11:00 - 21:00
fri - sat 
11:00 - 02:00
Kitchen: 11:00 - 22:00