Peace, love and falafel!
Fafa's offers authentic handmade gourmet street food with straightforward and friendly service.
We serve delicious organic falafel, meze and pita portions, made in-house and always fresh. Each and every portion is carefully planned with a focus on flavour. Meat-eaters, vegetarians and vegans alike are warmly welcome!
You can find us at in Valkea shopping centre, Valkea 3th floor, Kööki
Follow us on social media:
Facebook @FafasValkeaOulu
Instagram @fafasvalkeaoulu
Current news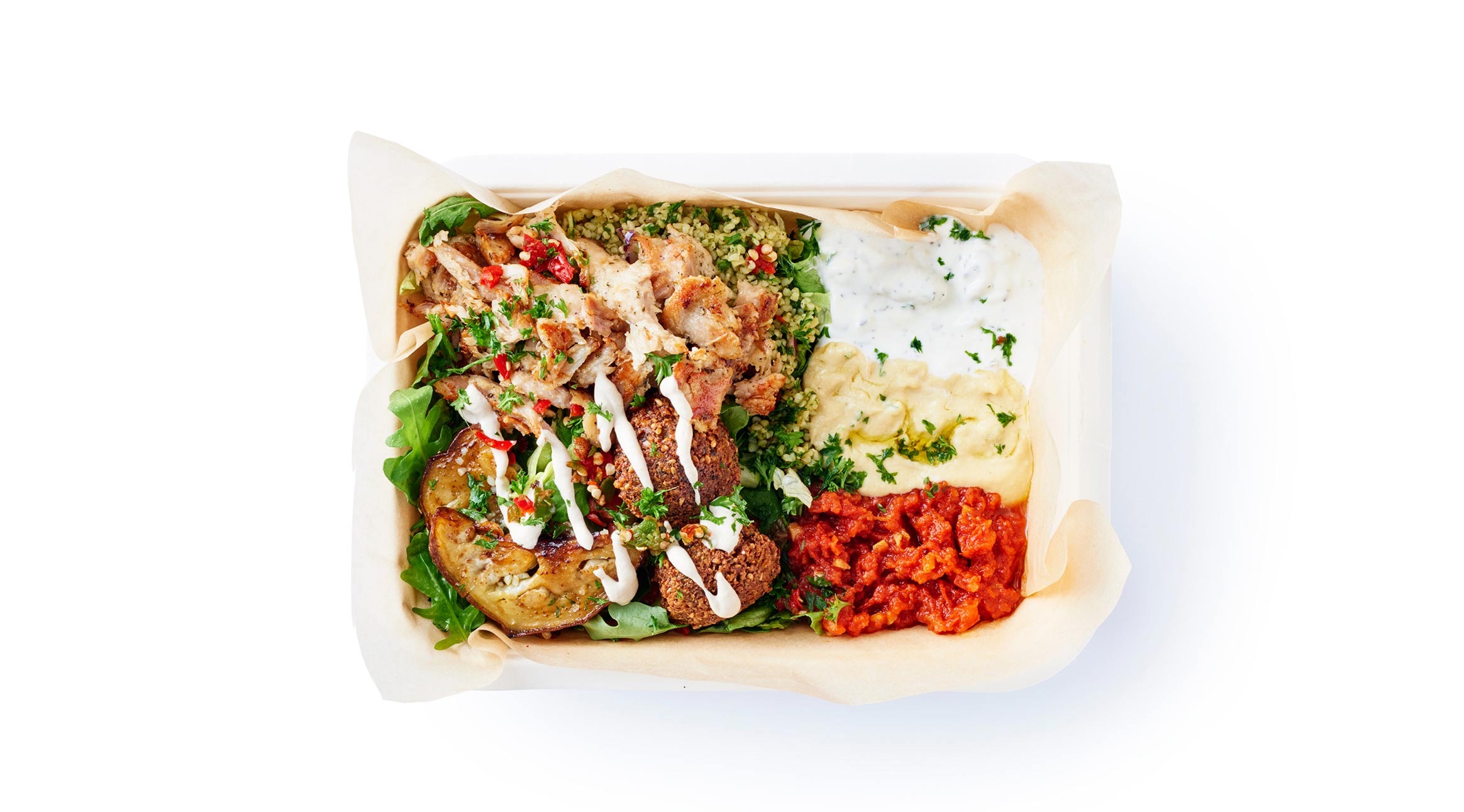 Chicken Meze tammikuussa S-Etukortilla 11,60€ Fafa's Valkeasta ja Limigantullista
Oulun Fafa'seista tammikuussa Chicken Meze omistajahintaan 11,60€!

Read more
contact information
Shopping Center Valkea third floor Kööki
Isokatu 24
Oulu
map
The restaurant is wheelchair accessible