Cocktails & Clublife
Awesome cocktails combined with DJ's making you move to the groove! Butcher's Bar is perfect for enjoying an evening with your friends, only to continue to Banker's Club to dance away the night.
K-18, Cloakroom fee 3€ at the Club.
Current news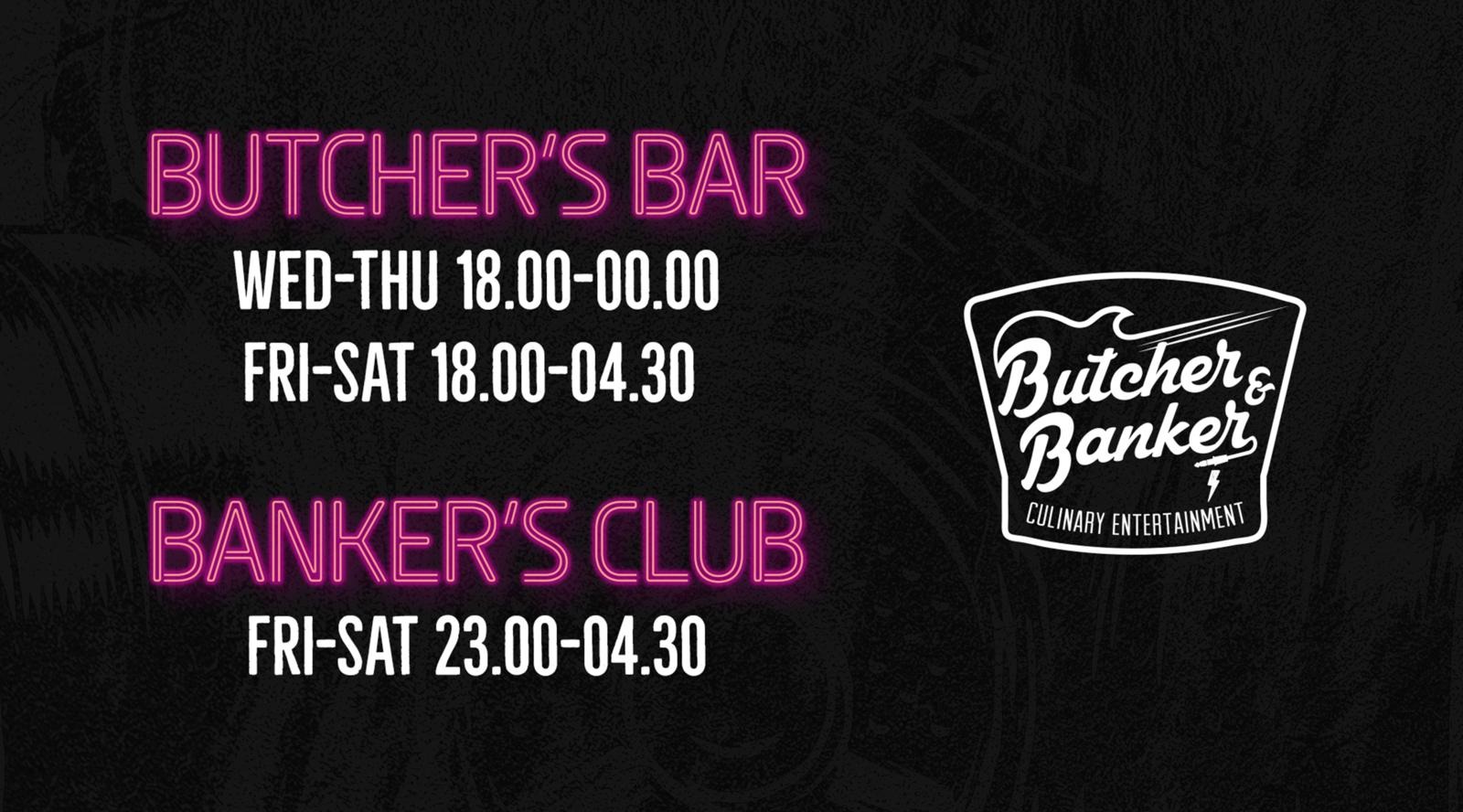 Butcher & Banker, Vaasa - we are open!
Butcher & Banker in Vaasa is open again! Come check out our cocktails and clublife!

Read more
contact information
Vaasanpuistikko 18 C
Vaasa
map
The restaurant is wheelchair accessible
020 780 8833
Call fees Lankapuhelimesta soitettaessa 0,0835 €/puhelu + 0,0702 €/min, matkapuhelimesta soitettaessa 0,0835 €/puhelu + 0,1717 €/min
call
020 780 8850
Sales (Mon-Fri 8.00-16.00)
call
Club open Fri-Sat 23-04.30 (last call 04)