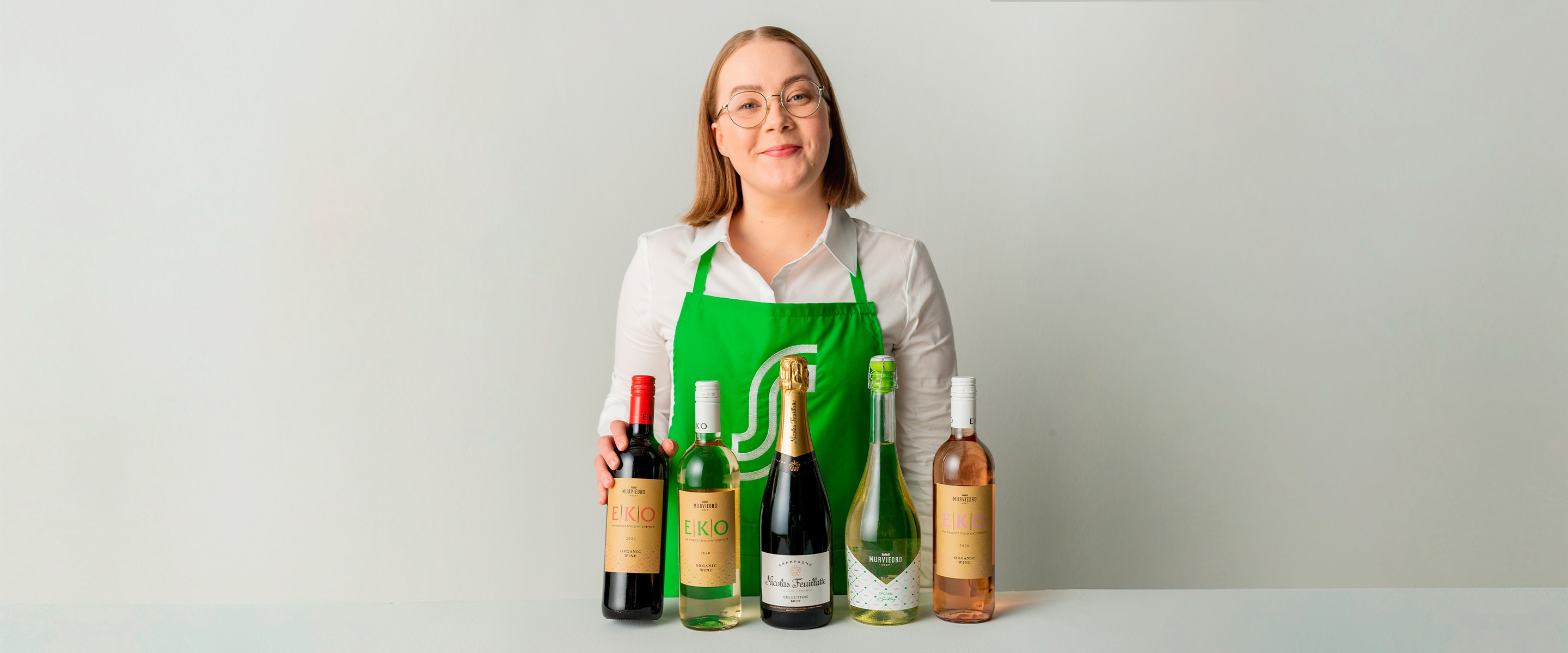 S-ommelier: 'We have chosen vegan organic wines for you to enjoy!'
Hi!
Our S-ommeliers have explored a bunch of European wineries on your behalf and selected
the excellent Spanish Murviedro EKO organic wines for you and our other co-op members to enjoy! The Valencian Murviedro winery was founded in 1927 and its wines are internationally renowned and awarded. And what's best is that you get to enjoy them for the co-op member exclusive price of €24.90 per bottle. Here they are – let's have a taste and enjoy!
Anna, S-ommelier
Vegan organic wines for S Group's co-op members, prices beginning from €24.90 a bottle. Our selection includes the well-known Nicolas Feuillatte champagne with prices from €44.90 a bottle.
Available from S Group restaurants throughout Finland. Bonus not accumulated. (Section 51.2 of the Alcohol Act)