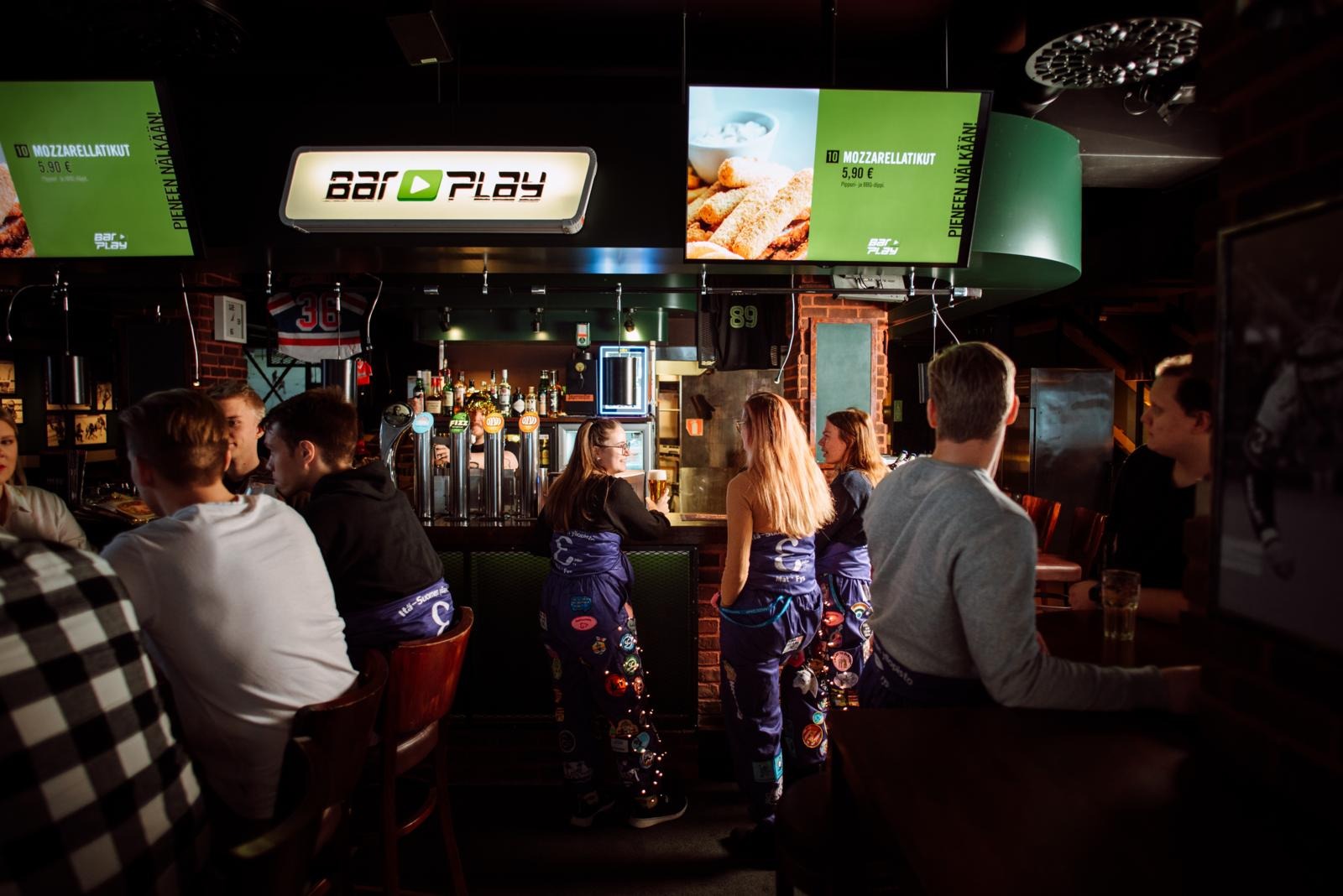 Bar Play is a popular meeting place for students. You can come here to spend time playing games and studying at the same time. In Bar Play you can enjoy delicious pub food at an affordable price, and the selection includes plenty of drink products at student prices. Student prices are always valid by showing your student card when ordering.
Student prices
Beer Olvi III (alc 4,6%) 4,90€ 0,5l ja 2,90€ 0,3l
Fizz (alc 4,7%) 3,90€ 0,3l
Long drink (alc 5,5%) 3,90€ 0,3l
House wine, white wine (alc 12%) or red wine (alc 13%) 3,90€ 12cl
Salmari (alc15%) 2,50€ 4cl
Big Soda 2,50€
Coffee/Tea 1,00€
Reservations for students
Bar Play's upstairs cabinet can be reserved for students free of charge on weekdays (monday to thursday). The cabin is suitable for a maximum of 25 people.
Our upstairs screen space is also available for booking, which is suitable for sitting and playing games for 35 or the entire upstairs where events can be held for up to 150 people. For reservations of the entire upper floor, we require a minimum number of participants (at least 50 people).
Regarding reservations, you can contact the bar directly, barplay.joensuu@sok.fi or markus.karttunen@sok.fi
We don't recommend calling because important additional information can be forgotten on the phone.