Tule kokemaan The Table Kouvolan Amarillossa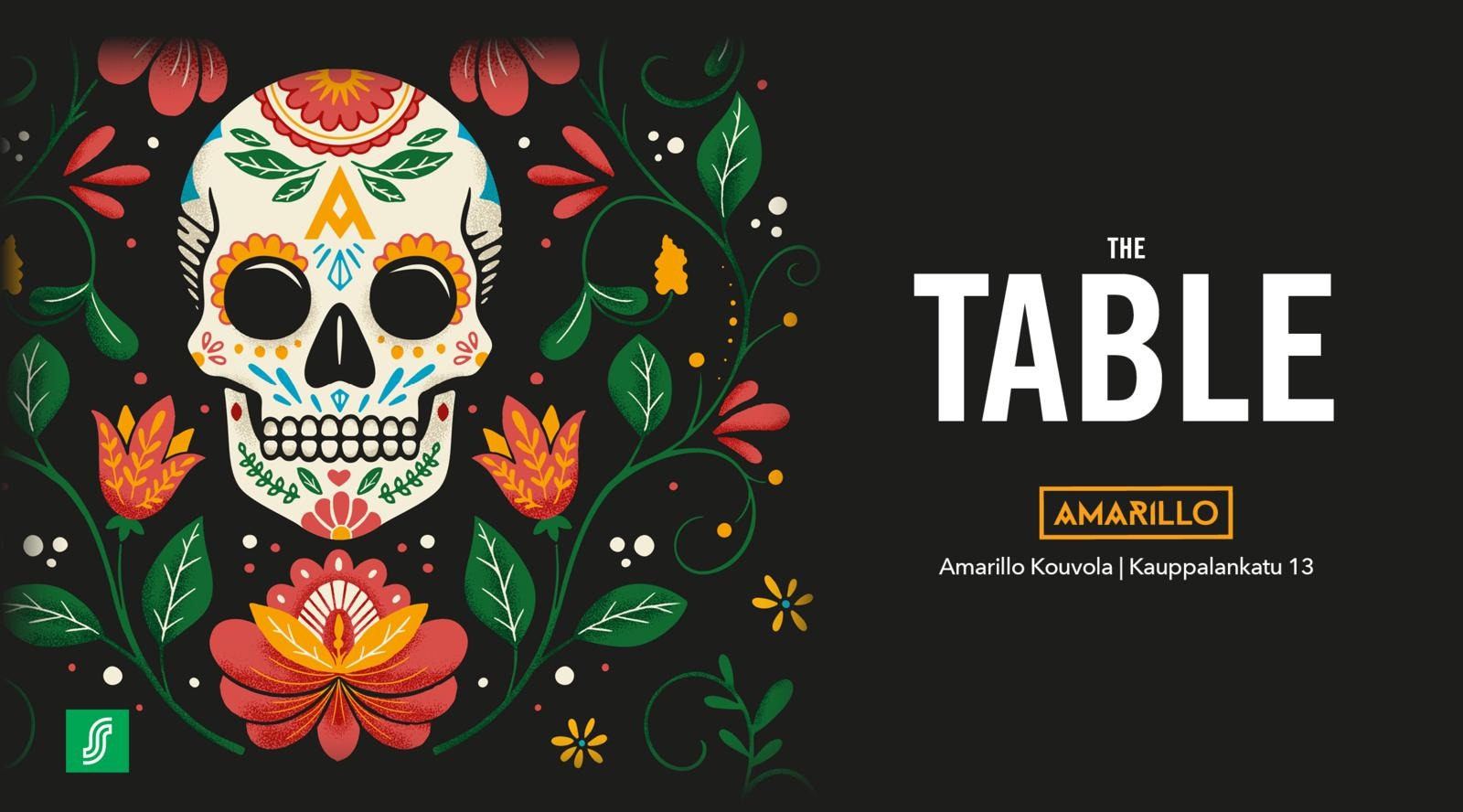 Ainutlaatuinen koko illan kestävä kokemus, johon kuuluu herkuttelua, viihdettä, yllätyksiä ja uusia ystäviä.
The Table on uudenlainen yhdessä syömisen elämys, jossa asiakkaita palvelee oma kokki, cheftainer ja tarjoilija, entertainer. Kattaus on perjantaisin ja lauantaisin kello 20.00. Voit varata vain itsellesi ja tutustua uusiin ystäviin tai omalle seurueellesi. Erinomainen ja suosittu tapa viettää esim. syntymäpäiviä tai työporukan pikkujouluja.
Kattaus järjestetään, kun paikkoja on varattuna vähintään kuudelle hengelle.
Hinta:
65€/henkilö
S-Etuhinta:
55€/henkilö
Toimi näin:
Klikkaa alla olevaa linkkiä ja toimi ohjeiden mukaan.
Varaa paikkasi pöytään tästä
Vain nopeimmat mahtuvat mukaan!
Voit myös ottaa yhteyttä myyntipalveluumme:
Puh./Tel. + 358 (0)10 7839 100 (klo 8-17)
Email: sales.kymenseutu@sok.fi
In these restaurants
Kauppalankatu 13, 45100, Kouvola