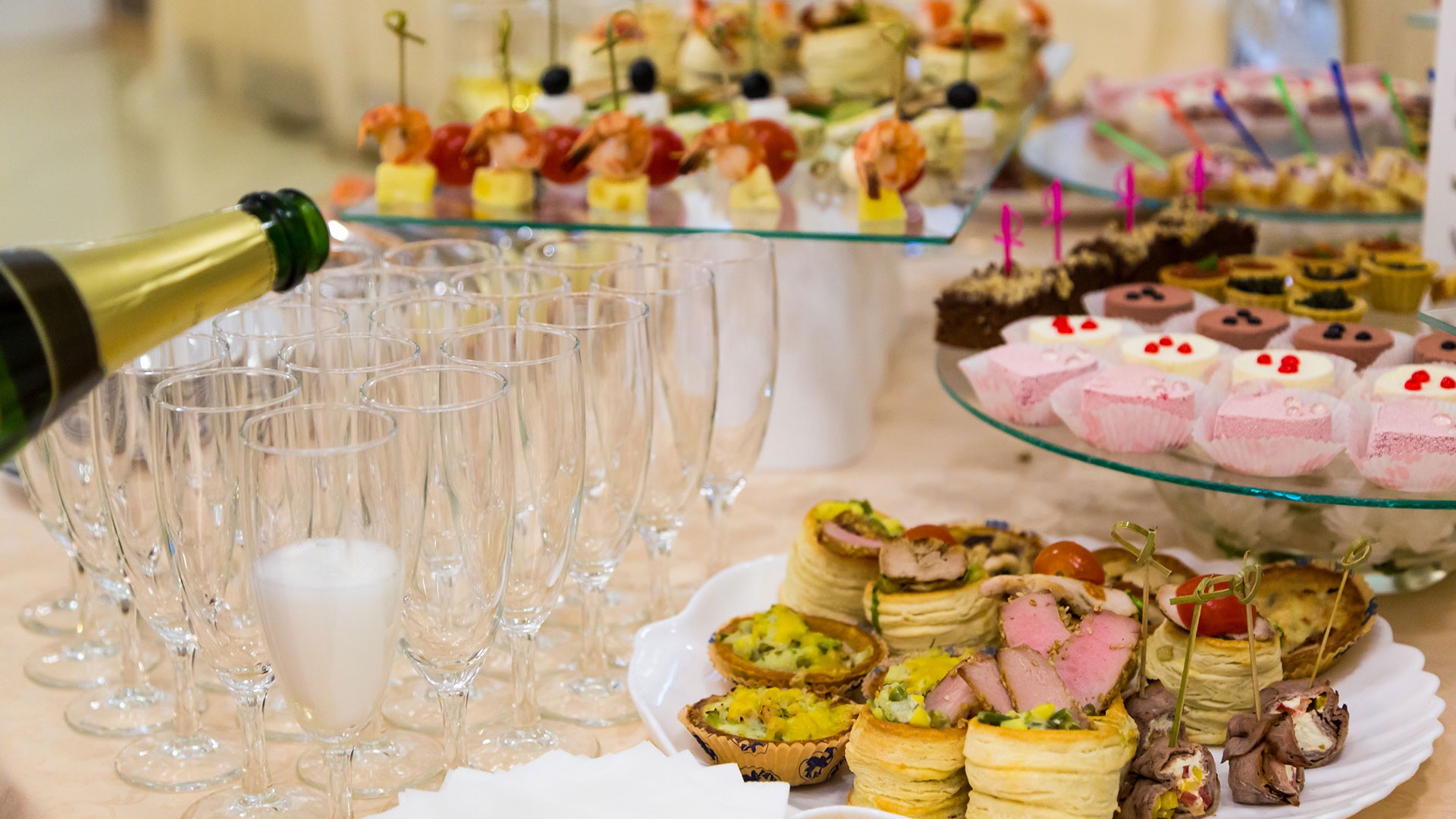 Spring and summer are a time for parties: confirmation parties, graduations, engagements, family celebrations...
What's your reason to celebrate?
Gunnar Upstairs at Turun Seurahuone offers a great setting for arranging a party and entertaining guests on a special day. You can choose your favourite from our individual facilities and offer delicious catering with sparkling wine, coffee and tea.
Coco, minimum 10 people
Mimosa, minimum 20 people
Bellini, minimum 30 people
All sorts of delicious sweet and savoury pastries made at Seurahuone, served with coffee, tea and sparkling wine.
• The catering will be served at a buffet table for a minimum of 10 people.
• The prices include a welcome toast: a glass of sparkling wine (or non-alcoholic sparkling wine) 12 cl per person.
Coffee table for a party, starting from €35.00 per person, includes
Sparkling wine (or non-alcoholic sparkling wine) 12 cl
Coffee/tea/juice
Filled savoury tartlets
• With asparagus mousse and tomato
• With toast Skagen
Sweet pastries
• A selection of macarons
• Lemon and cream cheese cakes
• Seurahuone churros
• Chocolate truffles in a cone
• Crème pâtissière with berries
• Strawberry mousse cake
More hearty catering with coffee, starting from €45.00 per person
In addition to the above, a juicy and hearty sandwich cake made at Seurahuone
Fish/meat/vegetable
With one sandwich cake of your choice €45.00 per person
With two different sandwich cakes €50.00 per person
Regarding additional catering: please note our co-op member wines that offer excellent value!
Our products are lactose-free. We will take other special diets into account based on advance notification.
ENQUIRIES AND RESERVATIONS: Sales service, tel. +358 300 870 040, Mon–Fri from 8:30 a.m. to 4:30 p.m.
Call rates €0.51 per minute + local network charge/mobile call charge