Intohimona iloinen yhdessäolo ja täydellinen pizzanautinto
Rosso is your well-known Italian classic with a relaxed atmosphere which has been enjoyed by Finns on five different decades. At Rosso you can enjoy classical dishes, new additions and foremost our famous pizzas.
Rosso is a family restaurant and our smallest customers are particularly important to us. Our kids' menu is sure to have their favourite dishes suited for every moment.
We also offer take away food transported directly to your home (service in Finnish) - order here!
Come and talk to us, give feedback or tell us how we could improve our operations.
Welcome to Rosso!
Rosso Joensuu 010 762 3430, rosso.joensuu@sok.fi
Restaurant Manager Anna-Leena Karpow, anna-leena.karpow@sok.fi
Current news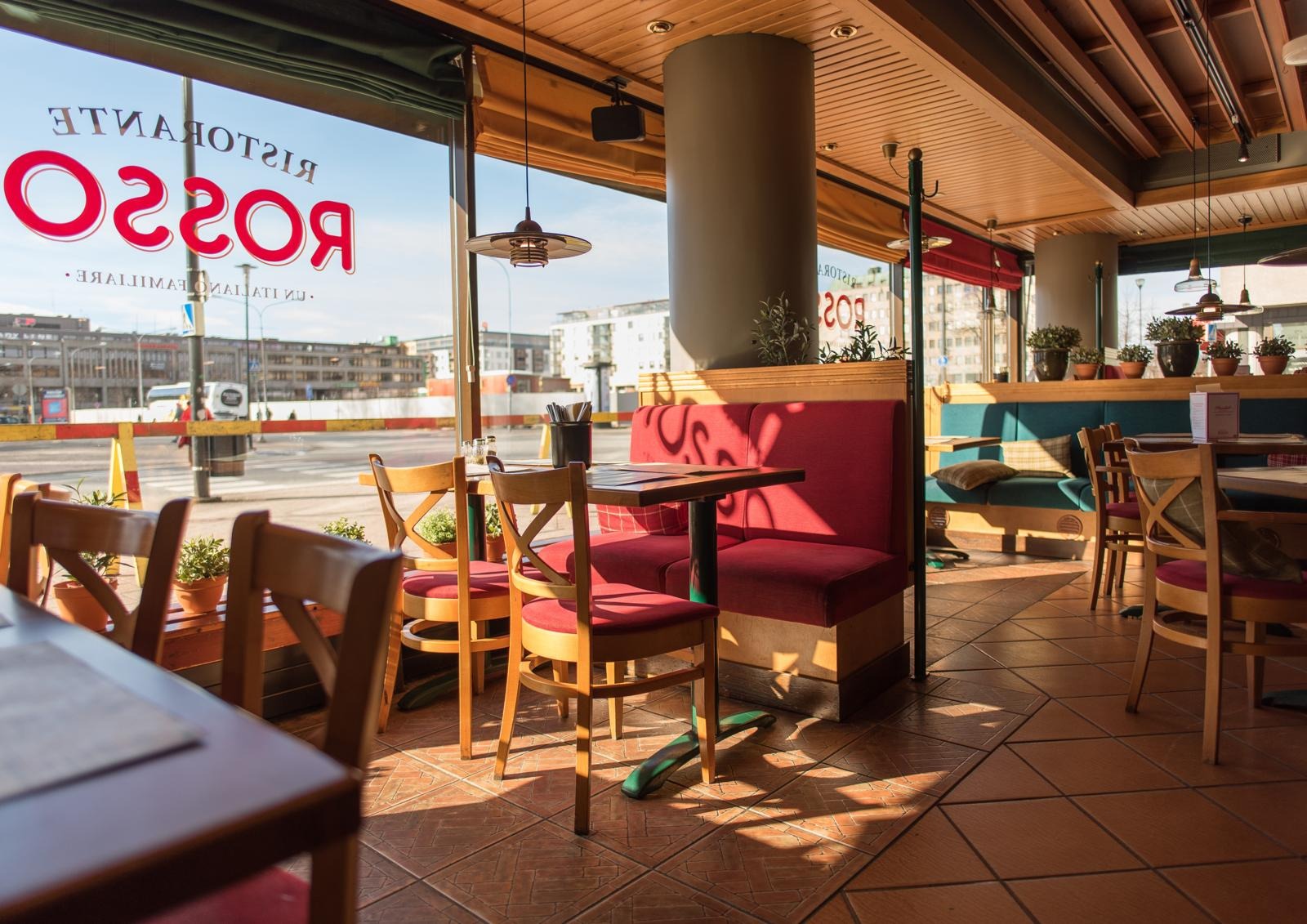 Pääsiäismunan metsästys Joensuun Rossossa
7.-10.4. Joensuun Rossossa on lapsille tarjolla jännittävää puuhaa, nimittäin pääsiäismunan metsästystä!

Read more
contact information
The restaurant is wheelchair accessible
Suosittelemme pöytävarauksen tekemistä
mon - thu 
11:00 - 22:00
Kitchen: 11:00 - 21:30
fri - sat 
11:00 - 23:00
Kitchen: 11:00 - 22:30
sun 
12:00 - 21:00
Kitchen: 12:00 - 20:30