Kaupungin oma olohuone!
Mitä sanoisit jos voisit kutsua jotakin paikkaa luottomestaksi? Hophaus on paikka, jossa voit viettää aikaa rennosti juuri niin kuin haluat. Meiltä löytyy aina tilanteeseen sopivin juoma. Haluisitpa piristää treffiseuralaistasi, ottaa parit työkaverin kanssa tai ihan vaan nauttia jonkun kivan kuplivan juhlapäivänä. Meillä sallitaan niin viipyminen kuin villiintyminen parhaiden tyyppien parissa!
Ikäraja K-22
Current news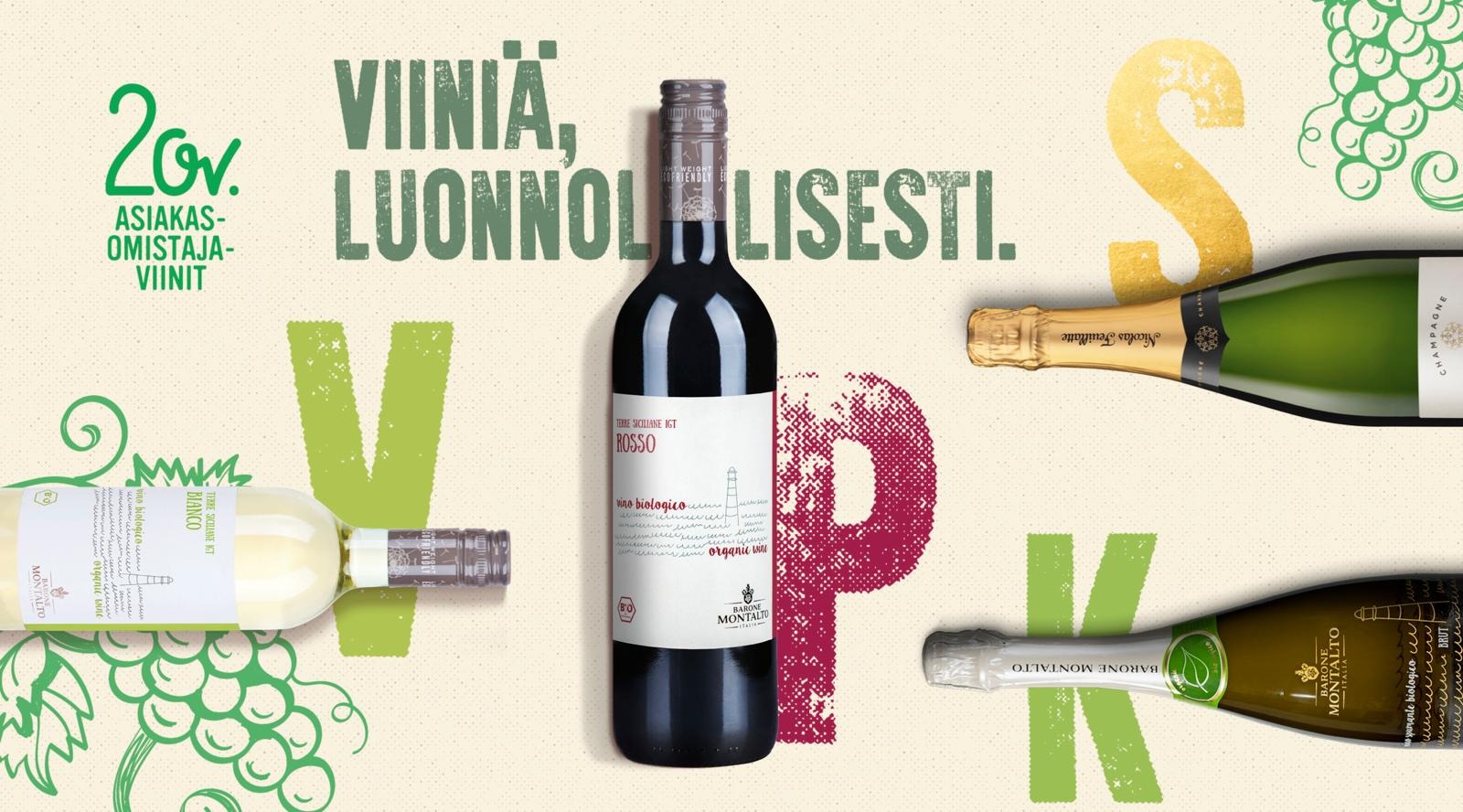 Co-op member wines
Choices for a responsible wine lover! Sustainable development and a low carbon footprint without having to compromise on delicious flavours. Vegan organic wines for co-op members starting from €24.90 (€36.90 without an S-Etukortti card).

Read more