Arki erottaa, Amarillo yhdistää!
What the working week sets apart, Amarillo brings together!
Amarillo is changing and, soon, every restaurant will be young, fresh and new. The new Amarillo brings together both friends and strangers, and has everyone enjoy their stay around the same table. In terms of style, Amarillo is fresh and fair, straightforward and energetic. The menu offers many fresh flavours, not forgetting customers' favourites. Of course, Amarillo also offers drinks and an excellent atmosphere.
Come and check us out, be entertained and find new friends!
Current news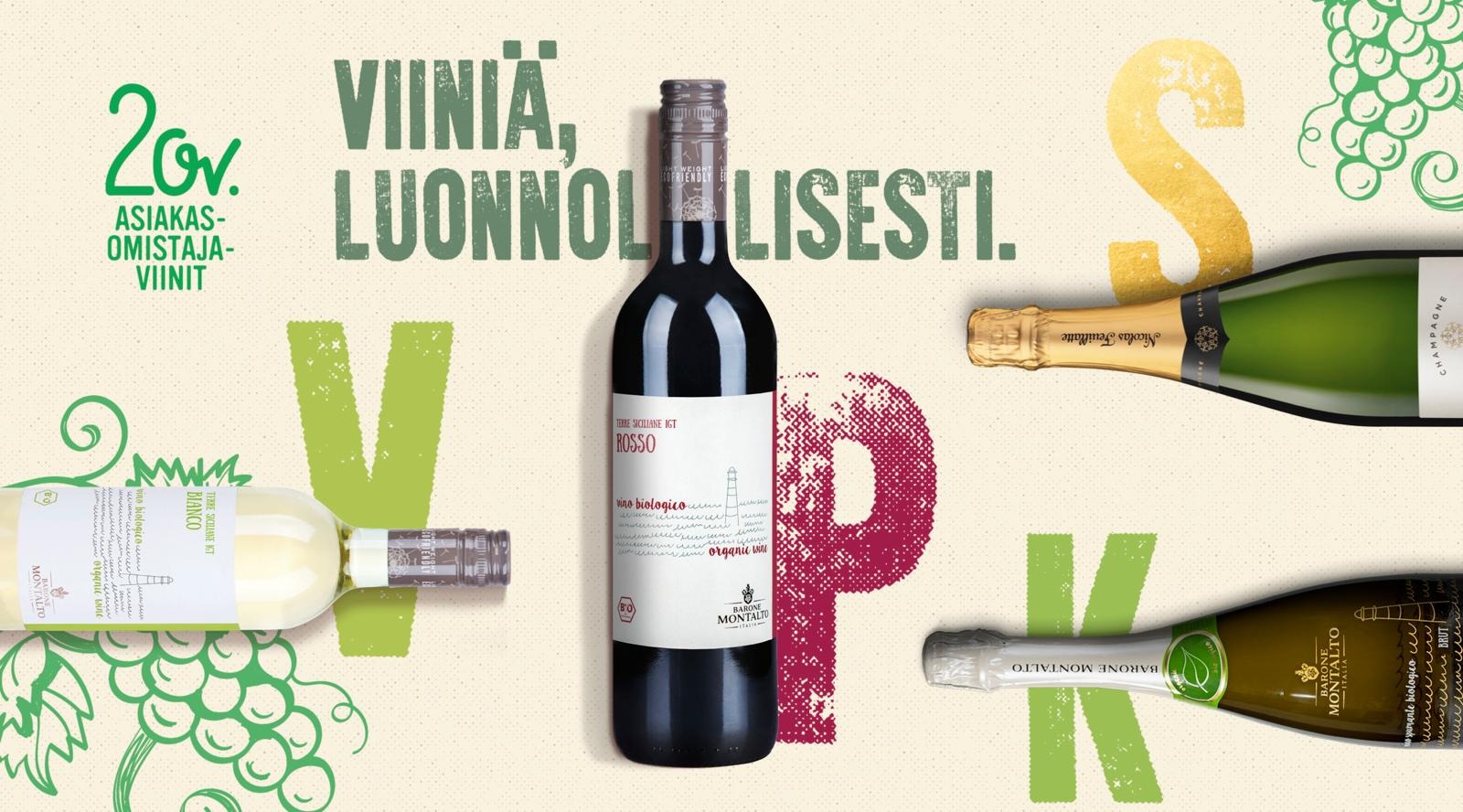 Co-op member wines
Choices for a responsible wine lover! Sustainable development and a low carbon footprint without having to compromise on delicious flavours. Vegan organic wines for co-op members starting from €24.90 (€36.90 without an S-Etukortti card).

Read more
contact information
Valtakatu 33
Lappeenranta
map
The restaurant is wheelchair accessible
mon - thu 
14:00 - 22:00
Kitchen: 14:00 - 21:30
fri 
14:00 - 05:00
Kitchen: 14:00 - 04:30
sat 
12:00 - 05:00
Kitchen: 12:00 - 04:30
sun 
12:00 - 22:00
Kitchen: 12:00 - 21:30
Perjantaisin ja lauantaisin a la carte klo 22:30 saakka ja yöruokalista klo 22:30-04:30.