Wiklundin Wirta keskellä Turkua
Etsitkö tavallisesta poikkeavaa, piristävää tilaa tapaamisille? Tervetuloa Turun Original Sokos Hotel Wiklundin energiseen Wirtaan! Wirran inspiroivasti sisustetut tilat sopivat täydellisesti ideointisessioon, rentoon tiimipalaveriin tai vaikka mieleenpainuvaan kick-off-tapahtumaan, Wiklund 3.krs.
HUVILA, KYLÄKOULU, LAITURI, KOIVIKKO kaikki verkkovarattavia tiloja, suurin tila 22 henkilölle
WAUDITORIO ripaus ylellisyyttä, auditoriotyyppisen tilan yleellisiin nojatuoliin voi uppoutua 56 henkilöä
TAPAHTUMATORI eWENT toimiva tila (sis. esiintymiskoroke) keskellä Turkua monimuotoisiin tapahtumiin, näyttelyihin, workshoppeihin, jopa 170 henkilölle
SIIRRY TILOJEN VERKKOVARAUKSEEN TÄSTÄ
TEE SÄHKÖINEN TARJOUSPYYNTÖ TÄSTÄ
Ota yhteyttä - toteutamme kanssanne erilaisen päivän.
Myyntipalvelu, Turku, puh. 0300 870 040 (ma-pe 8.30-16.30)
Puhelun hinta 51snt/min+pvm/mpm
Current news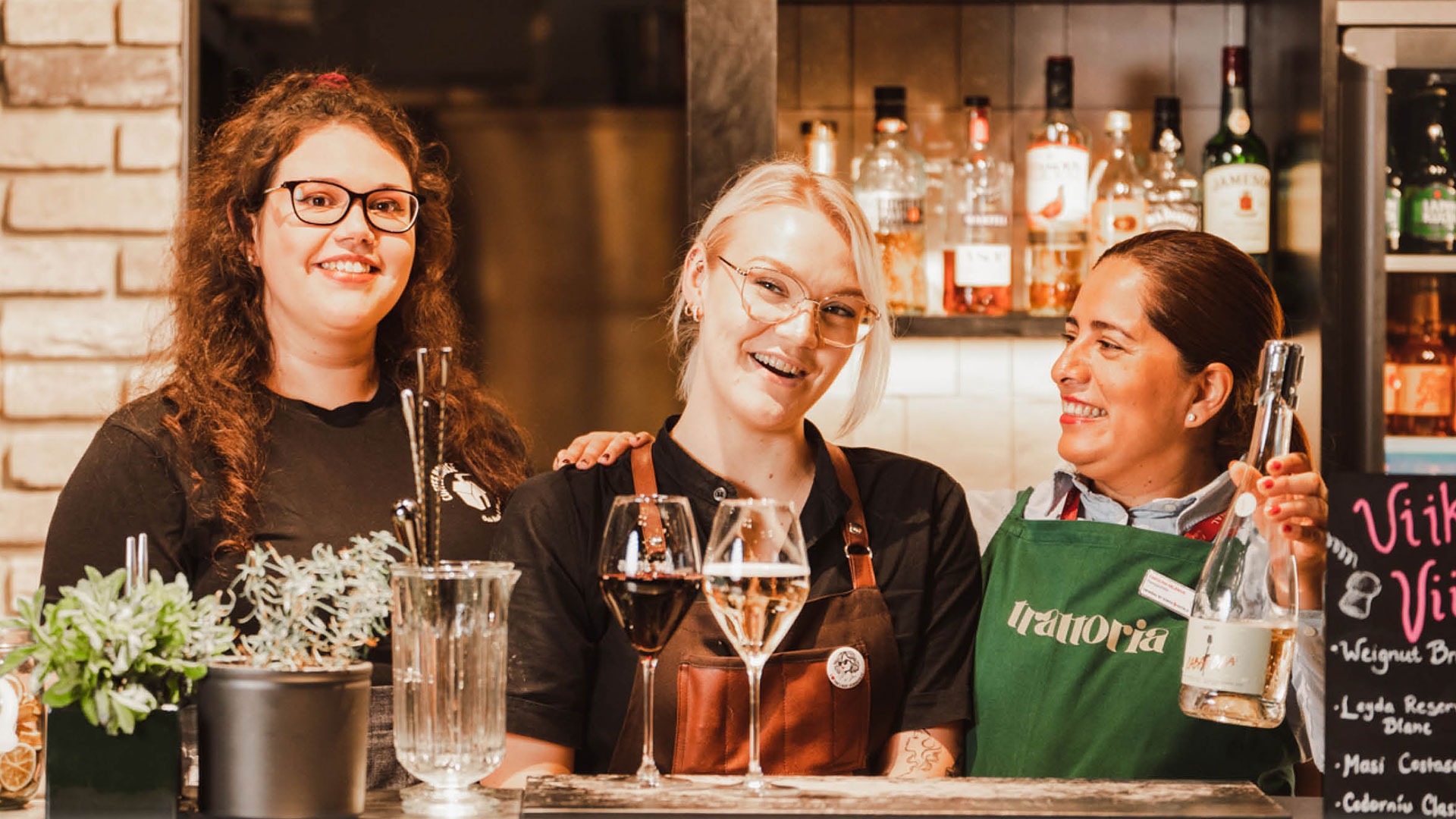 Turun Osuuskauppa once again one of the most inspiring workplaces
Turun Osuuskauppa (TOK) has received the Finland's Most Inspiring Workplaces recognition in 2022 for the second time in a row.

Read more
contact information
Wiklund, Turku
Eerikinkatu 11
Turku
map
The restaurant is wheelchair accessible