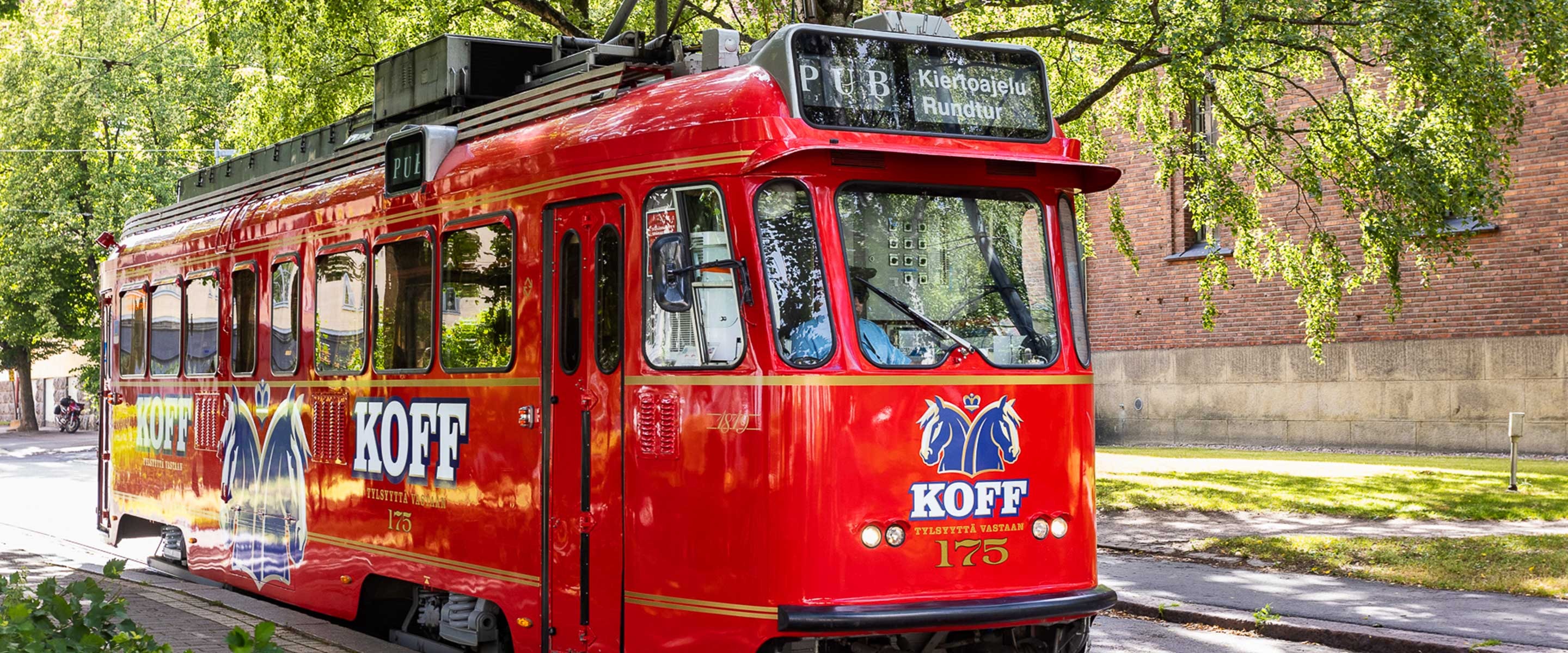 Hop on the finest tram in Helsinki!
SpåraKOFF is a tram converted into a restaurant, touring the central sights of Helsinki city centre. The ride features beer, wine, cider, refreshments, fun and great views. There is a toilet on Spåra.
BOOK SPÅRAKOFF FOR A PRIVATE EVENT
You can book SpåraKOFF for private use outside the regular tour schedules. We take customers' wishes into consideration with regard to the pickup point, final destination and route of private tours.

Monday–Friday: With S-Etukortti card, €800/2 hrs, regular price €950. Each additional hour €200

Saturdays and eves of mid-week holidays starting from 6 p.m.: €1,150/2 hrs, each additional hour €280

Sundays and mid-week holidays: €1,400/2 hrs, each additional hour €280

Enquiries and reservations:
S Group sales service: ravintolamyynti@sok.fi or tel. +358 300 870 020 (€0.51/min + local network charge/mobile call charge)

For photoshoots and PR:
Sinebrychoff communications: info@sff.fi
THE SPÅRAKOFF TRAM WILL OPERATE AGAIN IN THE SUMMER STARTING FROM 19 MAY
From 19 May to 3 June: Fri and Sat
From 5 June to 26 August: Mon–Sat
No traffic during Midsummer from 22 to 24 June.
From 1 to 16 September: Fri and Sat

Tickets: €10 with S-Etukortti card (regular price €12), children €5

Starting point: Mikonkatu 17

Schedule: Tours start on the hour from the Mikonkatu stop between 2 p.m. and 8 p.m. (There is a break from 4 p.m. to 5 p.m.) The full tour takes a little less than an hour. The last tour starts at 8 p.m.

Note: The route varies depending on road construction work, and the schedule may be subject to exceptions. Please check for the latest information on Facebook, Instagram or at the Mikonkatu stop!
Current news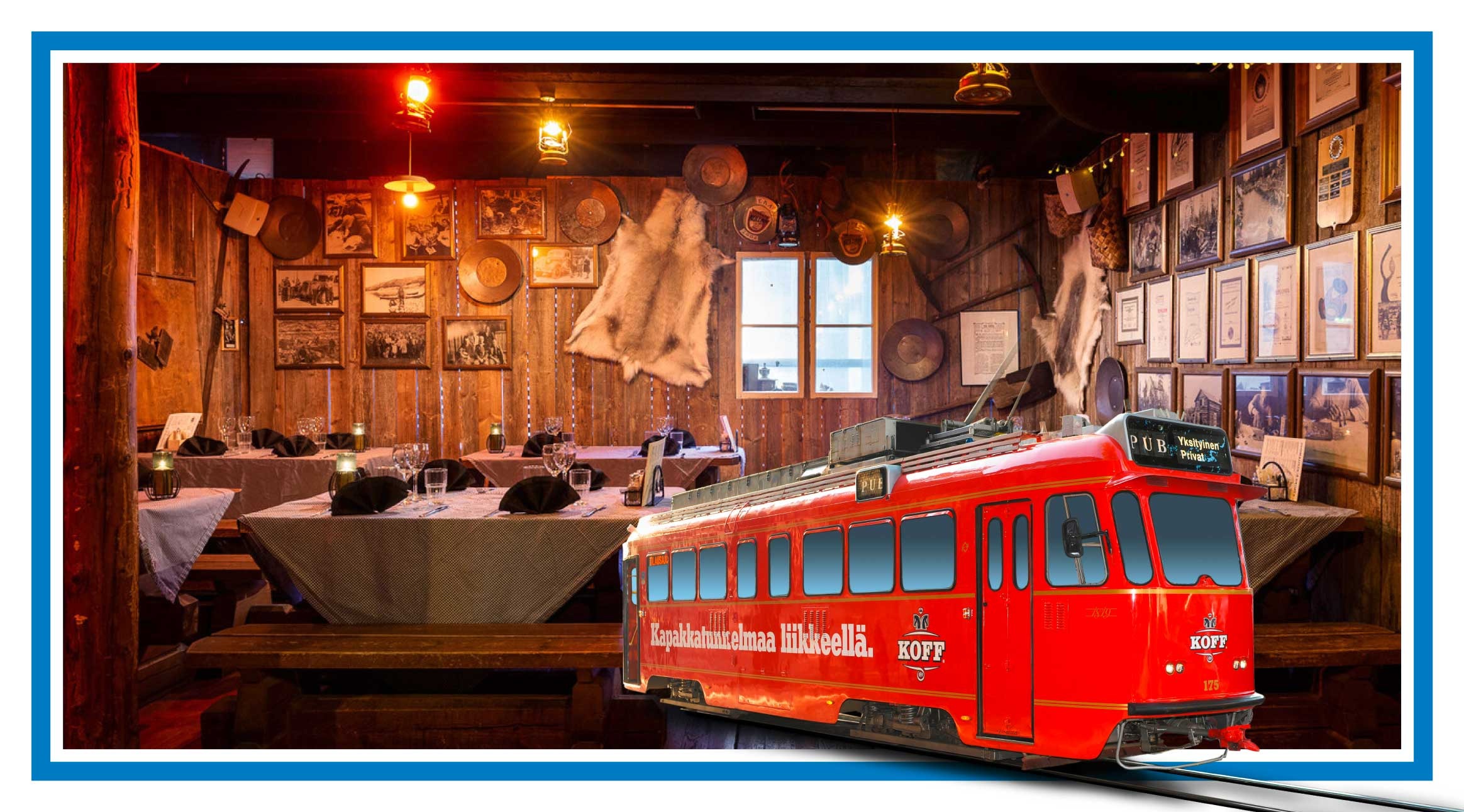 SpåraKOFFilla Zetoriin – Varaa valmis paketti!
SpåraKOFF ja Zetor yhdessä takaavat unohtumattoman illan Helsingissä. Kierrä kaupungin nähtävyydet lasillisen äärellä ja kurvaa lopuksi illalliselle.

Read more
contact information
Mikonkatu 17, Tilausratikan Pysäkki
Helsinki
map