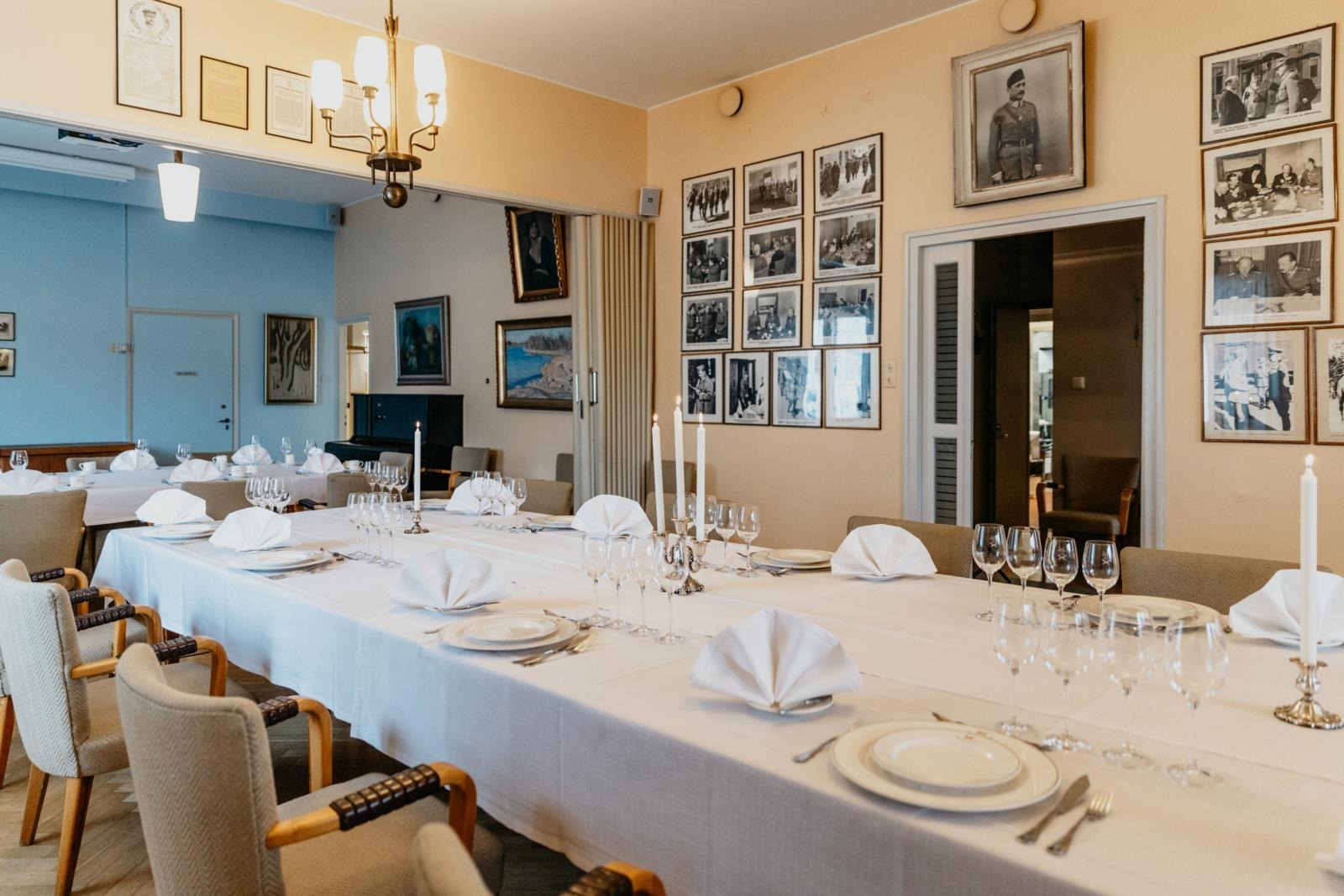 Catering restaurant Mikkelin Klubi
You cannot avoid the presence of history and Marshal Mannerheim when you step through the doors of the traditional hall of Mikkelin Klubi.
Mikkelin Klubi catering restaurant offers this special setting for your evening and a unique peek into history. During World War II, Marshal Mannerheim enjoyed his daily meals at Mikkelin Klubi, and you can still sense the presence of the past at the venue. Serving excellent food and Marskin Ryyppy schnapps named after Marshal Mannerheim and providing an intimate service experience are of utmost importance to the restaurant. Mikkelin Klubi's traditional hall operates as a catering restaurant. The restaurant and programme services must be booked in advance. The restaurant is centrally located next to Mikkeli Market Square, a walking distance from the Headquarters Museum and the Muisti Centre of War and Peace.
Book the most memorable setting for an unforgettable evening in the Headquarters Town.
Group bookings and enquiries: Sales Service, tel. +358 (0)10 764 2000 (€0.0835/call + €0.1209 €/min) or sales.suur-savo@sok.fi
Current news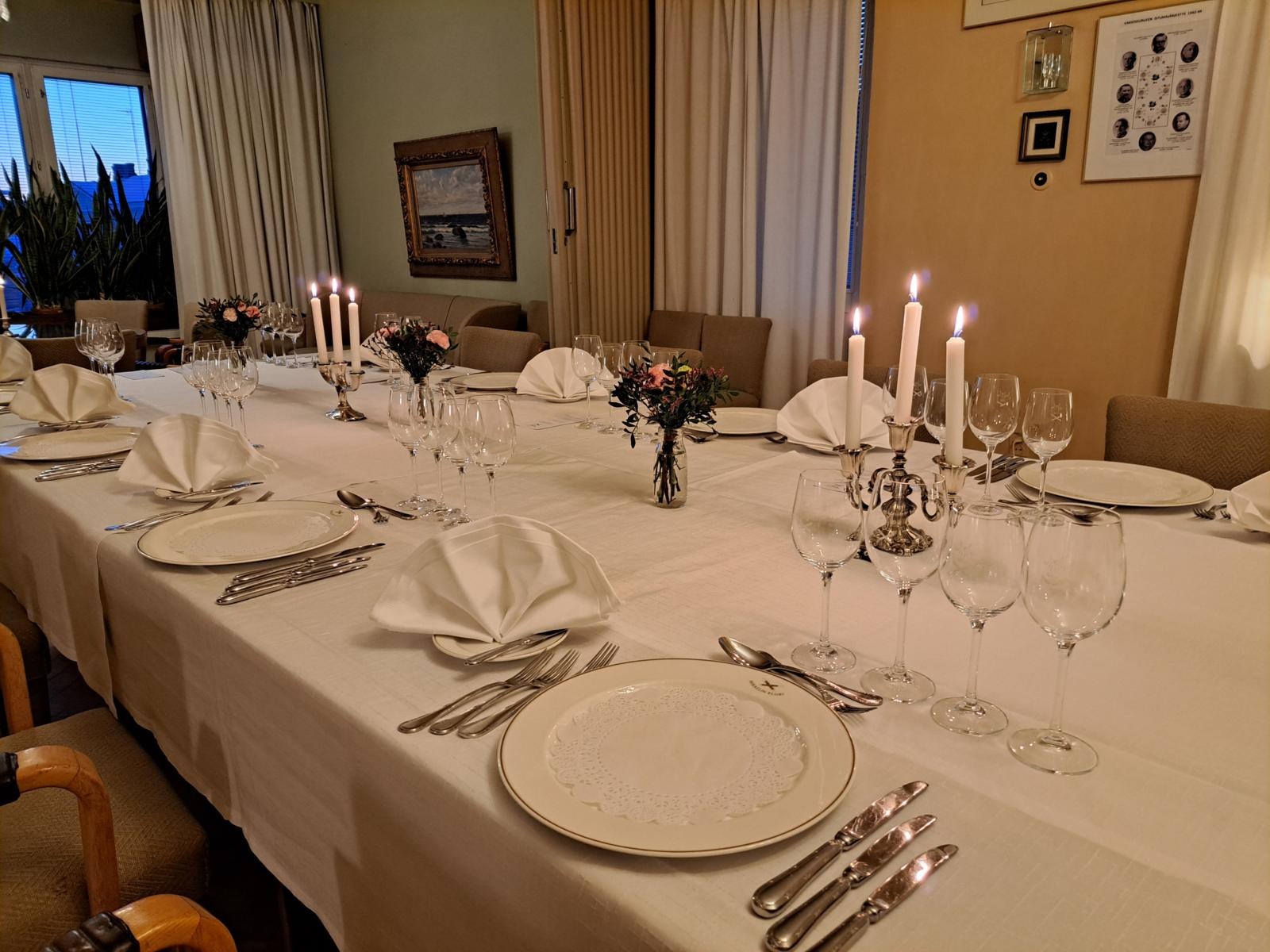 Vappuna hassutellaan
Miltä maistuu menu takaperin? Lähde kokemaan hulluttelun taika Tilausravintola Mikkelin Klubille.

Read more
contact information
Maaherrankatu 13
Mikkeli
map
The restaurant is wheelchair accessible